Governor Sanwo-Olu Takes 'Major Decision' On Okada Ban In Lagos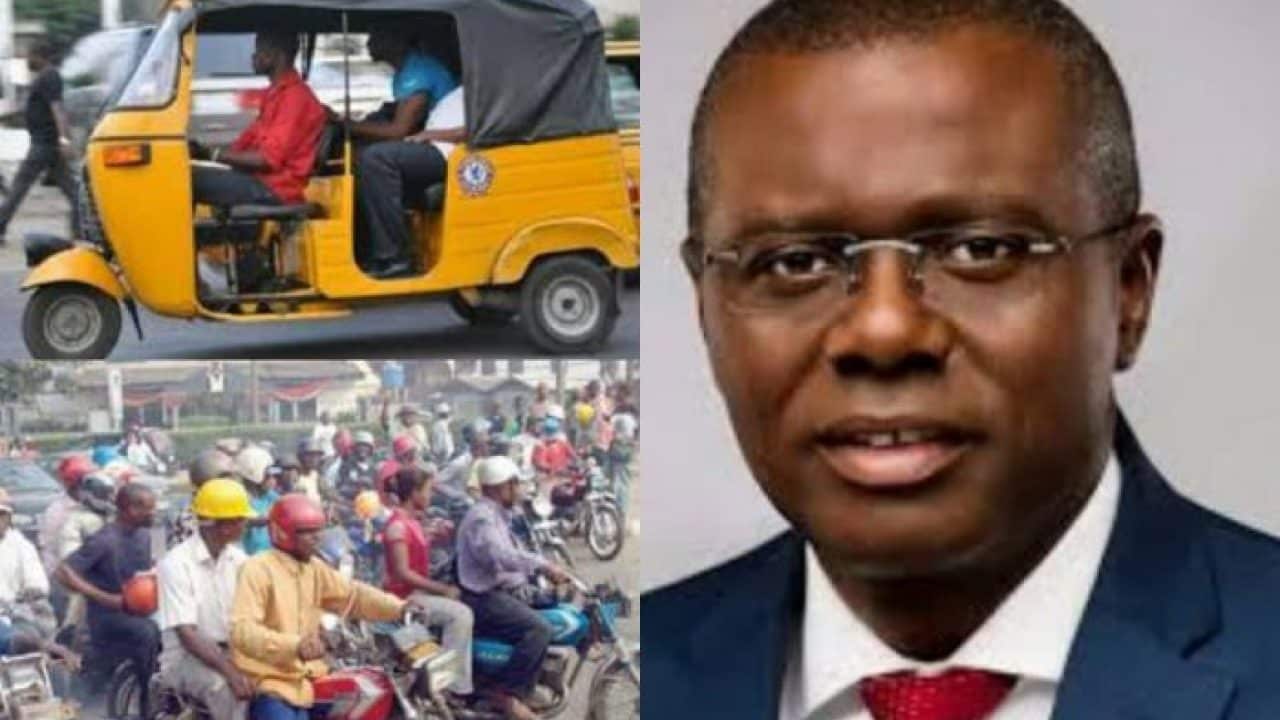 A new means of transportation has been sighted in Lagos in what appears to be a major decision taken by the Lagos State government led by Governor Babajide Sanwo-Olu on Okada ban in Lagos, Nigeria's commercial city.
NewsOne Nigeria recalls that with effect from February 1, the Lagos State banned the operations of Okada and Keke in six local governments, nine local council development areas, 10 major highways and 40 bridges in the State.
The Lagos State Governor had insisted that his "Greater Lagos" administration will not reverse the decision of banning Okada (motorcycles) and Keke (Tricycles) in Lagos State, Nigeria's commercial city. Governor Sanwo-Olu made the decision on Okada ban known during the launch of eight locally manufactured speed boats of Lagferry, a Lagos State ferry services, in Badore Ferry Terminal Ajah.
The Lagos State Governor maintained that Keke and Okada were banned mainly for security reasons and his administration would ensure that the lives of the people in Lagos are secure.
Governor Sanwo-Olu had said: "Let me tell you about the ban which we just enforced. We will sustain the ban on Okada and tricycles, mainly because of security and safety reasons.
"The security and safety of citizens are paramount to any government. As a responsible government, we will not fold our arms and allow any security breach in the state.
"We will continue to ensure the safety of our people on all fronts. There have been reports of serious security breaches and safety concerns in areas where these operators ply. We had to respond to these concerns because of life and safety matters to this government," Sanwo-Olu had opined.
NewsOne Nigeria recalls that following cries by Lagos State residents over the difficulty experienced in their daily transportations after Governor Babajide Sanwo-Olu's ban on Okada riders in the state, the governor in a bid to ease the transportation had said he would kickstart a fresh programme called the Lagos State Ferry operation (LAGFERRY).
However, weeks after the Okada ban in Lagos, a new photo circulating on the internet shows different colours of minibus roaming the street of Lagos and Lagosians are wondering if it is a replacement for the motorcycles and tricycles that were banned.
See the photo below…