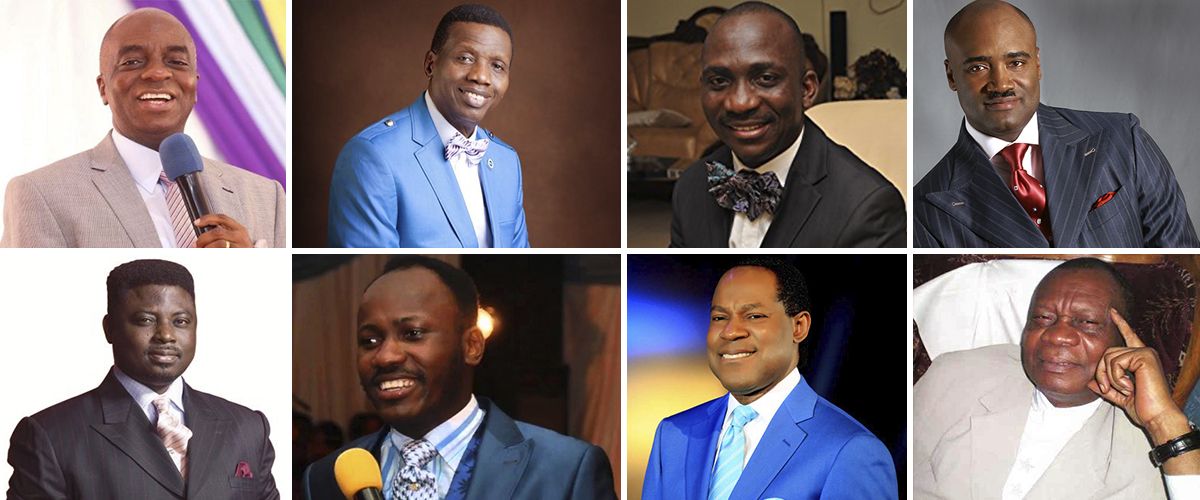 Happy new month prayers for March 2020 released by popular pastors in Nigeria, has been obtained by NewsOne.
NewsOne Nigeria reports that popular Nigerian pastors including Apostle Johnson Suleman, Pastor Enoch Adeboye, Prophet TB Joshua, Prophet Odumeje, Pastor Chris Oyakhilome among others, released prayers for this month.
Below are the Happy New Month Prayers released by the pastors
Apostle Suleman 
"This month will radiate favour in your direction..3 is d number of divinity, may you enjoy divine supplies..your relevance is established and your value authenticated..all that's yours, won't pass you by..enjoy this month of march as you match forward in Jesus name. (exodus 14.15)."
Prophet TB Joshua
"Since yesterday, when the Lord brought the revelation about the rain and that this rain will wipe away the epidemic coronavirus, I asked the Lord to make this happen in the place where the coronavirus started which is Wuhan, China.
"Right now, it is raining in Wuhan, China. The purpose of this rain is to wipe out this epidemic called coronavirus and it will continue till the end of this week. Whether you come in contact with the rain or not, it does not matter. The Lord said to me that it will rain and it is raining. Glory be to God!" – Prophet TB Joshua
"In confirmation, someone living within Wuhan, China – the epicentre of the coronavirus – contacted Emmanuel TV to explain that it has been raining in the city from morning until evening! It also started raining in Beijing, the capital city of China. Thank You, Jesus Christ!"
Pastor Adeboye
"I want to assure you that there's no virus that will come near you at all. Because it is written that those that dwell in the secret place of the Most-High shall abide under the shadow of the Almighty. I want to believe this is time for God to show clearly there's a difference between those who serve Him wholeheartedly and those who do not."
Pastor Chris Oyakhilome
"Father in the name of the Lord Jesus Christ, thank you for your word that is been given to us, Lord you told us in the last days there will be perplexities of nations, men's heart failing them for fear, because of the things that they would see, because of the terrible experiences in the nations of the world.
"Right now Lord, many are afraid because of this deadly virus orchestrated by the devil, but you gave us power over all unclean spirits, to cast them out and to cure diseases.
"In the name of the Lord Jesus, we come against coronavirus from the very cause of it, from the very root of it and we come against the demons of darkness that spearheaded this project, you evil spirit behind the coronavirus, it is said that your works started in China, wherever you started from and wherever nations you have gone, we break your influence now."
Prophet Odumeje
This month, you shall March from poverty to riches, from disappointments to unprecedented blessings, from barrenness to fruitfulness, from failure to greatness, from sin to holiness, from your current level to higher levels in Jesus name. Amen. Happy new month.