NPower Confirms When Beneficiaries Will Be Paid February 2020 Stipend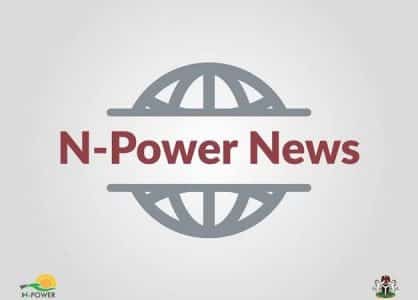 NPower, the administrators of the federal government social intervention scheme, have confirmed when beneficiaries of the scheme will be paid their February 2020 allowance.
NewsOne Nigeria reports that this is coming after the Minister of Humanitarian Affairs, Disaster Management and Social Development, Sadiya Farouq, had disclosed the monthly stipends for the N-Power beneficiaries were delayed due to some data verification issues.
The Minister also added that she was still studying the files handed to her to understand the essence of the N-Power scheme.
"I know we had a complaint in October while we just got the NSIP into the ministry and we needed to understand the programme considering that it has been in existence before we came on board. We needed to understand before we start signing for a large amount of money and that was why we had the delay then.
"Unfortunately, then we were operating with a director who was overseeing the office of the permanent secretary and then in January, we had a new permanent secretary who also had to understand the nature of the programme," the minister had said.
However, speaking on Wednesday during a live Facebook chat, Afolabi Imoukhuede, the senior special assistant to President Muhammadu Buhari on job creation and youth empowerment noted that the stipends will be paid this week.
NPower beneficiaries lament
Many N-Power beneficiaries have started calling out the Federal government on social media over the delay in the payment of their N30,000 monthly stipend for the month of February with some even saying the delay in the payment of their stipends is worse than the threats of the coronavirus disease, lamenting that the delay is getting unbearable.
NewsOne Nigeria reports the N-Power scheme was introduced in 2016 by President Muhammadu Buhari, as a two-year social investment scheme for graduate and non-graduate Nigerians between the ages of 18-35. The beneficiaries enjoy N30, 000 monthly stipend, and devices during the duration of their stay in the scheme.