NNPC Reveals When N125/Litre Petrol Pump Price Will Take Effect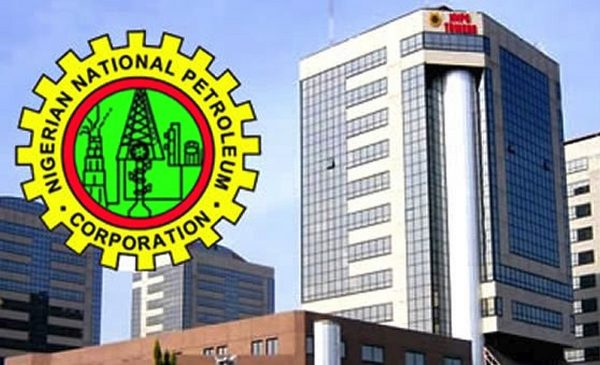 The Nigerian National Petroleum Corporation (NNPC) says the petrol pump price will read N125/litre from Thursday, March 19.
NewsOne Nigeria reports that the Group Managing Director of the NNPC, Mele Kyari said the corporation followed a directive by the Minister of State for Petroleum, Timipre Sylva.
"In compliance with the directives of the honourable minister of state for petroleum resources on PMS pricing, the corporation has reviewed its ex-coastal, ex-depot and NNPC retail pump prices accordingly," the statement read.
"Effective March 19, 2020, NNPC ex-coastal price for PMS has been reviewed downwards from N117.6/litre to N99.44/litre while the ex-depot price is reduced from N133.28/litre to N113.28/litre.
"These reductions will, therefore, translate to N125/litre retail pump price," the statement added.
The Group General Manager said the immediate adjustment will come at a cost to the corporation, however, "NNPC is delighted to effect this massive reduction of N20/litre for the benefit of all Nigerians".
"Accordingly, all NNPC retail stations nationwide have been directed to change the retail price nationwide."
Meanwhile, NewsOne Nigeria reports that the decision by the President to reduce the price of petrol in Nigeria is coming barely 24 hours after a former Vice President and the 2019 Presidential candidate of the opposition Peoples Democratic Party (PDP), Atiku Abubakar, advised President Buhari to reduce the pump price.
"As the landing cost of Premium Motor Spirit, also known as petrol, has reduced significantly, it is strongly recommended that the government should not absorb the savings, but should pass it on to the Nigerian people by way of reducing the pump price of PMS to reflect the current prevailing market costs," Atiku had said.
Nigeria imports most of it's refined oil and the official price of Petrol across Nigeria is N145 per litre. The effects of the Coronavirus has, however, affected the price of oil on the international market with prices crashing to below $30 from a two month high of $60 per barrel.