Classified Football Pools Fixtures: Week 48 Pool Result – AUSSIE 2020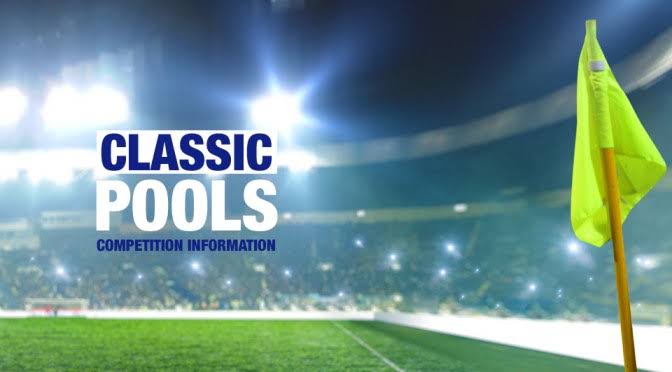 Classified football pools fixtures and week 48 pool result 2020– AUSSIE 2020 have emerged.
NewsOne Nigeria reports that the pool fixtures are for forty-nine (49) football matches in Australia.
Below are the Classified Football Pools Fixtures & Latest Pools Panel Results, Week 48 pool result 2020 For The Week- AUSSIE 2020…
Week Number: 48 Season: Aussie 2020 Match Date: 1-June-2020
We publish Football Pools Results upon full-time (FT) confirmation. Pools panel results are published at half-time (HT) by an association known as the Football Pools Panel.
Week 48 Classified Football Pools Fixtures
#
Advance Coupon Fixtures
Result
Status
1
Manly Utd.

       

Leichhardt
2
Marconi S.

       

Wollongong W.
3
Mt Druitt T.

       

Sydney Oly.
4
North Shore M.

       

Blacktown C.
5
Rockdale C.

       

Sydney Utd.
6
Sutherland S.

       

Sydney FC
7
Blacktown S.

       

H. Brumbies
8
Central Coast

       

Bonnyrigg W.
9
Mounties W.

       

St George C.
10
Northern T.

       

Hakoah S.
11
Spirit FC.

       

St George FC
12
SD Raiders

       

W. Sydney W.
13
Brisbane S.

       

Magpies C.
14
Capalaba

       

Brisbane R.
15
Eastern S.

       

Olympic FC
16
Gold Coast K.

       

Gold Coast U.
17
Lions FC

       

Redlands U.
18
Peninsula P.

       

Brisbane C.
19
Sunshine Coast

       

Moreton B.
20
Holland P.

       

SWQ Thunder
21
Ipswich K.

       

Logan L.
22
Mitchelton

       

Western P.
23
Rochedale R.

       

Wynnum W.
24
South Utd.

       

Southside E.
25
Altona M.

       

Heidelberg U.
26
Avondale

       

Green Gully
27
Eastern L.

       

Pt Melbourne S.
28
S. Melbourne

       

Oakleigh C.
29
Bayswater C.

       

Armadale
30
Cockburn C.

       

Sorrento
31
E. Joondalup

       

Balcatta
32
Floreat A.

       

Perth
33
Gwelup C.

       

Perth G.
34
Rockingham

       

Inglewood U.
35
Forrestfield U.

       

Western K.
36
Fremantle C.

       

Swan Utd.
37
Joondalup Utd.

       

Mandurah C.
38
Stirling L.

       

UWA Nedlands
39
Adelaide C.

       

Adelaide B.
40
Ad. Comets

       

Adelaide O.
41
Adelaide U.

       

Croydon K.
42
Campbelltown

       

Raiders
43
Metro Stars

       

Cumberland U.
44
Para Hill K.

       

Modbury J.
45
Ad Hills

       

Playford C.
46
Fulham Utd.

       

Vipers FC
47
S. Adelaide

       

Seaford R.
48
WT Birkalla

       

Sturt L.
49
Western S.

       

W. Adelaide
Week 48 Pools Fixture