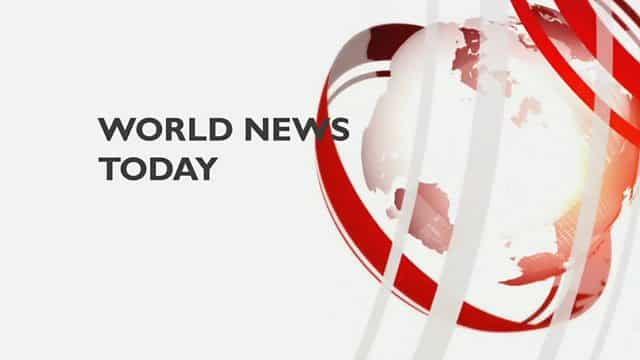 The latest world news for today has been compiled by NewsOne Nigeria.
Below are the latest world news today…
Thousands of sun-seeking Britons descended on the coast to enjoy the highest temperatures of the year so far, despite warnings that social distancing is still in place in the UK. Resorts such as Southend-on-Sea on the south-east coast saw daytrippers enjoying the sun and sand on packed beaches, but many were flouting the guidance such as the two-metre rule.
Read more: HERE.
Housing secretary Robert Jenrick bowed to pressure from Labour to release documents about his approval of a £1bn property development involving recent Tory donor Richard Desmond.  The 129-page bundle included text messages between the pair about the decision which allowed Mr Desmond to avoid making a £45m payment to the local council. Two weeks later Mr Desmond gave the Conservative Party £12,000.
Read more: HERE.
Medical experts have warned the UK must prepare now for the "real risk" of a second wave of coronavirus amid growing fears of a renewed outbreak this winter. The warning came in an open letter published in the British Medical Journal after prime minister Boris Johnson announced the two-metre social distancing rule would be reduced to "one-metre plus", allowing pubs, restaurants, hotels and cinemas to reopen from 4 July. Fitness bosses have criticised the decision to leave gyms out of the next stage of England's lockdown easing, with the chief executive of David Lloyd Clubs blasting the move as "completely illogical".
Read more: HERE.
A second wave of coronavirus infections in the UK is a "real risk" and all political parties should work together to ensure the country is ready for it, warned a group of health leaders including presidents of the Royal College of Physicians, Surgeons, GPs and Nursing and the chair of the British Medical Association. In a letter addressed to leaders of UK political parties published on the British Medical Journal's website, they say, "the available evidence indicates that local flare-ups are increasingly likely and a second wave a real risk. Many elements of the infrastructure needed to contain the virus are beginning to be put in place, but substantial challenges remain." The letter calls for a "cross-party commission" including all four nations of the UK, "that could rapidly produce practical recommendations for action." They highlight several areas needing attention, including parliamentary scrutiny of national and local governance, procurement of goods and services, better public health coordination and the "disproportionate burden on black, Asian, and minority ethnic individuals and communities."
Read more: HERE.
A slew of elections on Tuesday in New York, Kentucky and North Carolina threw out numerous storylines, from successful mail-in ballots to victories for insurgent challengers to more mainstream politicians successfully fending off their rivals.
Read more: HERE.
Apple has decided to re-close seven of its recently reopened stores in the Houston area because of COVID-19 problems in Texas. The resurgence of the disease prompted Apple to backtrack and close the Houston area stores on Wednesday afternoon.
Read more: HERE.
Coronavirus cases are surging in Florida, with officials reporting that more cases are coming from a young demographic. State officials report nearly 110,000 cases of the virus, with Wednesday's total of new cases marking a record 5,511 infections. Rising case numbers are likely due to a combination of increased testing and more community spread as the state reopens.
Read more: HERE.
That is the latest world news today, check back tomorrow for the latest world news.