Ondo 2020: Ondo Residents Tip Eyitayo Jegede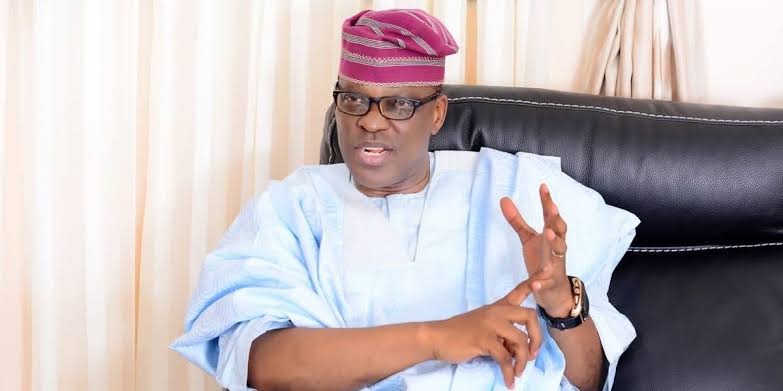 This formed part of opinion poll result released by FactualTimes Network on Thursday in Akure. The Data Mining unit of FactualTimes Media in a statement released by its Lead Data Analyst, Nasir Abdulganiy said they administered 4000 questionnaires in 18 local government areas of Ondo State with every council receiving 200 expect for Akure South and North LGs with 400 each due to their population.
According to the report, 3927 respondents returned the questionnaires while 73 were not returned for analysis.
The 10 selected aspirants are from two main political parties; All Progressives Congress and Peoples Democratic Party (PDP).
Eyitayo Jegede who was the PDP candidate during 2016 Ondo state governorship election received the endorsement of 1226 respondents representing 31.2percent of returned questionnaires.
While Olusola Oke (SAN) came second with 730 respondents representing 18.5% were rooting for him and followed by the incumbent governor, Arakunrin Rotimi Akeredolu who garnered 715 (18.2) responses in favour of his reelection.
Ondo State Deputy  Governor, Hon Agboola Ajayi who dumped APC for PDP this week had 493 respondents representing 12.5% are supporting his governorship ambition.
Segun Abraham emerged fifth on the rating with 195, Dr Eddy Olafeso had 184 and Bode Ayorinde polled 117votes.
Bukola Adetula garnered 107, Banjo Okunowo is number on the table with 90 and Adelami Olayide Owolabi had 70.
The participants in the opinion poll include civil servants, market men/women, artisans, pensioners, students, transporters, community leaders and business owners across the 18 local government areas of the state.
The Independent National Electoral Commission (INEC) has slated the governorship poll for October 16, 2020, and political parties are expected to conduct their primary election next month.