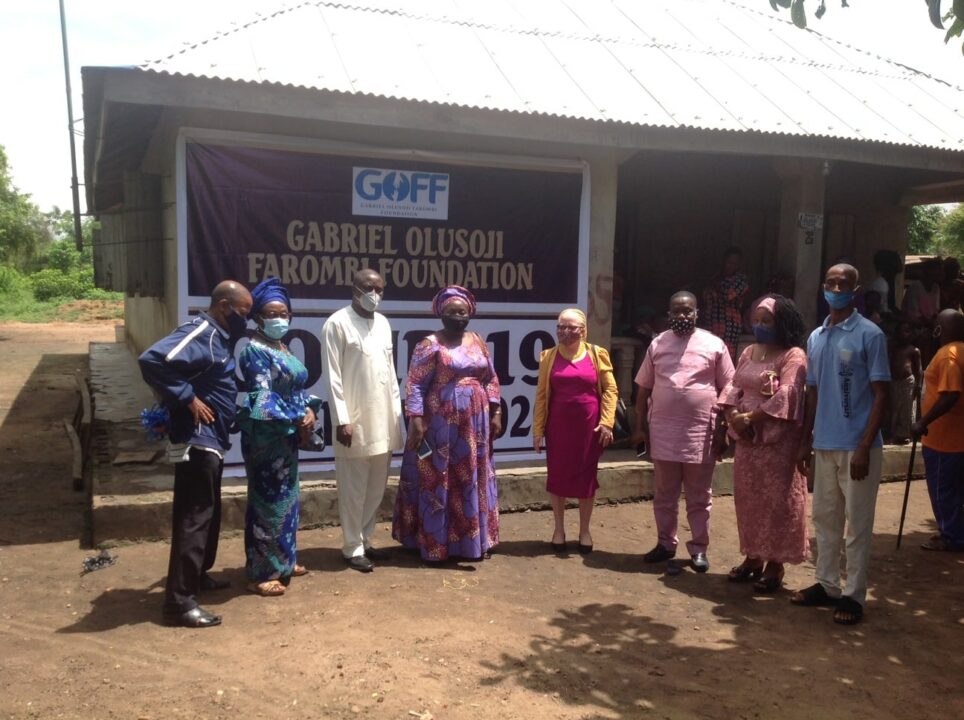 Residents of Kajola community in Ogun State received relief packages from Gabriel Olusanjo Farombi Foundation (GOFF) recently.
Addressing the community at the presentation, GOFF chairman, Deacon Tunde Odumosu said that giving out the relief materials during this period was the starting point of fulfilling the mission of the Foundation.
He explained that GOFF was launched on August 11th, 2018 to commemorate the 80th birthday celebration of Rev (Dr) Olusanjo Farombi, General overseer emeritus of Foursquare Gospel Church in Nigeria.
The distributed relief materials according to him, were to help sustain the vulnerable from the negative impact of Cvid-19 pandemic.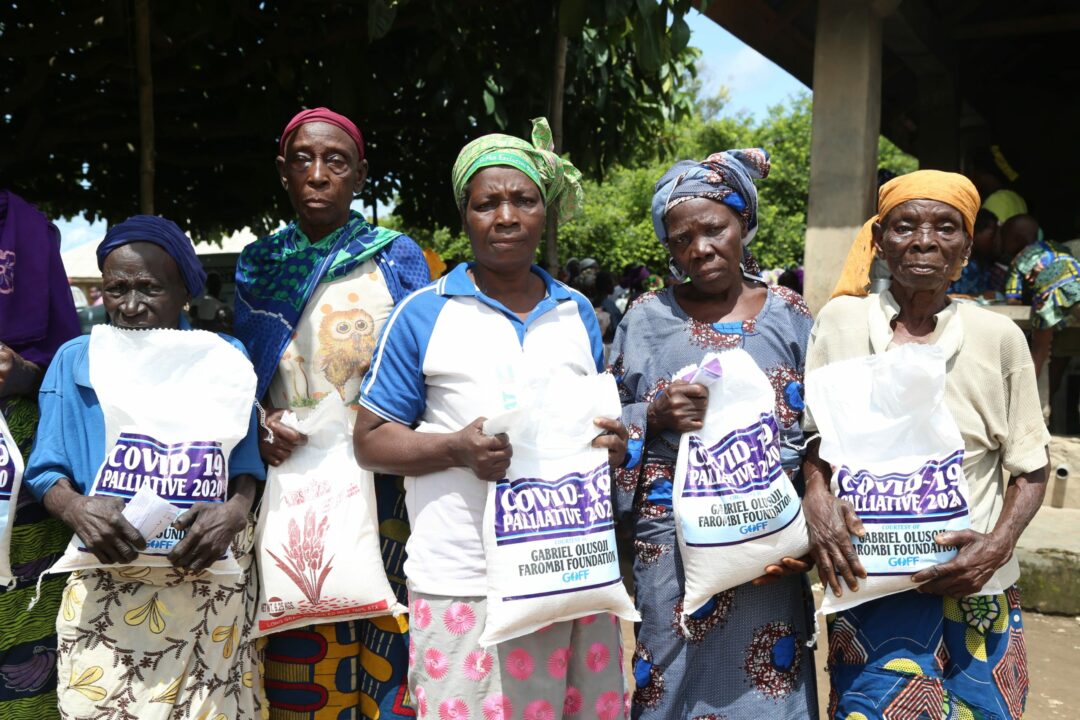 He stated that helping the vulnerable survive the pandemic was a crucial step GOFF has undertaken by ensuring that Nigerians who survived the virus don't die from hunger.
Explaining further the purpose of giving to Kajola community, Odumosu said it was to show love to the community, adding that the "Purpose is to fulfil God's mandate of caring for the needy and showing love unto others in and out of challenges like Covid-19 as well as showing God's benevolence towards Reverend Gabriel Olusanjo Farombi, whose Jerusalem is Kajola."
He admonished residents of the community to obey Covid-19 Presidential Task Force directives on the prevention and control of the pandemic by using a face mask, washing of hands and social distancing.
Receiving GOFF board Of trustees on behalf of the community, the Arole Baale, of Kajola, Mr Olusanjo Farombi appreciated the Foundation for deeming it fit to distribute palliatives to the community during this period that the pandemic is threatening the existence of human race globally.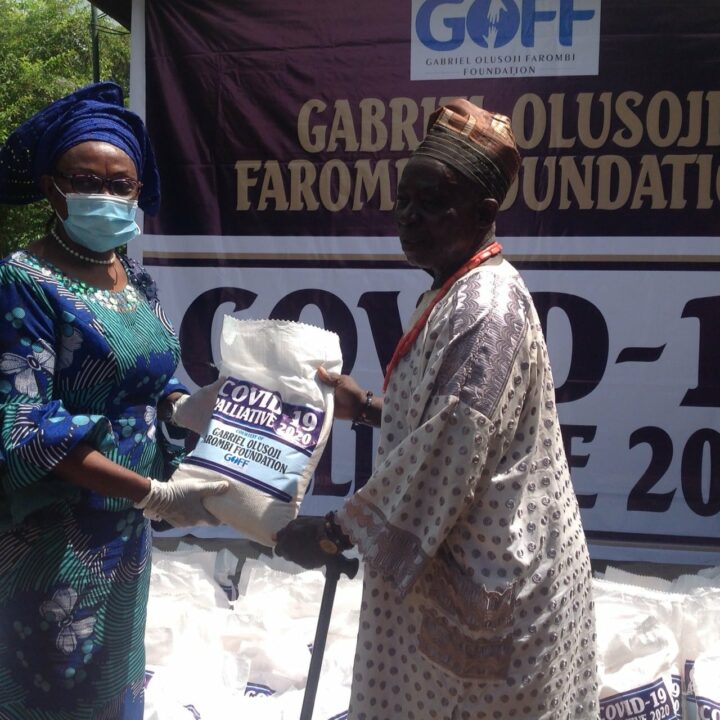 "Today is a happy day for me particularly because it is an individual doing this. I am happy that this has happened in our community", he said.
Commenting on the event, community elder Alhaji Kamorudeen Abolade said, "we are grateful to Rev Farombi for remembering us. He has come back to his root to bless us with these palliatives during this period. He is the first person in Kajola to gather the whole village together to be given relief materials."
Meanwhile, GOFF was formed in 2018 to celebrate the 80th birthday of Rev Farombi, The primary purpose of the Foundation is to care and provide reasonable support to the plight of the less privileged, widows and orphans through education and health.