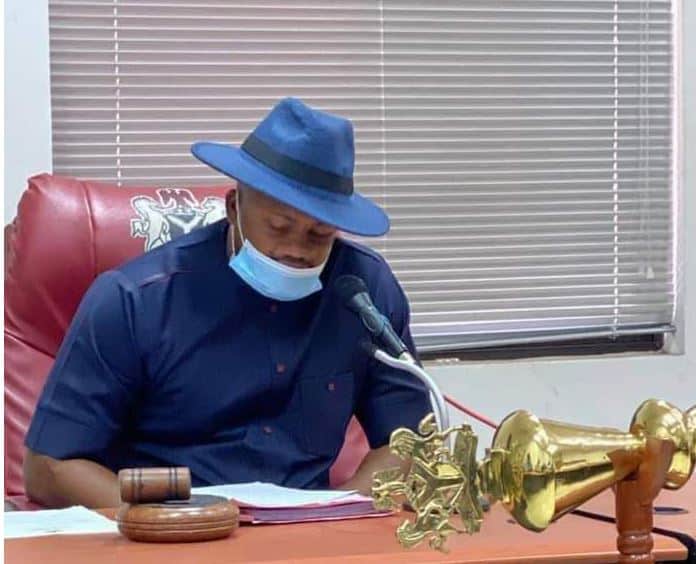 Edo Assembly Speaker has been impeached.
Newsone Nigeria reports that the Speaker of the Edo state House of Assembly, Frank Okiye, has been impeached over alleged financial malfeasance.
Nine out of the 10 legislators of the Edo Assembly signed his (Okiye) impeachment notice during Monday's sitting.
Edo Assembly Speaker
The motion for the impeachment of Edo Assembly Speaker was moved by Hon. Henry Okhuarobo (Ikpoba-Okha) and seconded by Hon. Emmanuel Okodowa (Esan North-East II) constituency.
The Edo Assembly, thereafter, elected Hon. Marcus Onobun, the member representing Esan West Constituency as the new speaker.
Meanwhile, crisis has been rocking the Edo Assembly after 10 out of 24 members were "secretly" inaugurated on June 21, 2019.