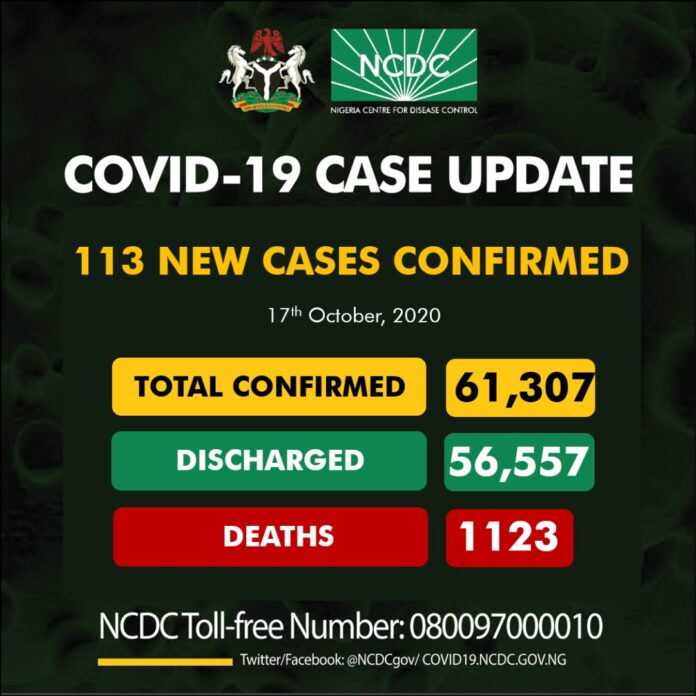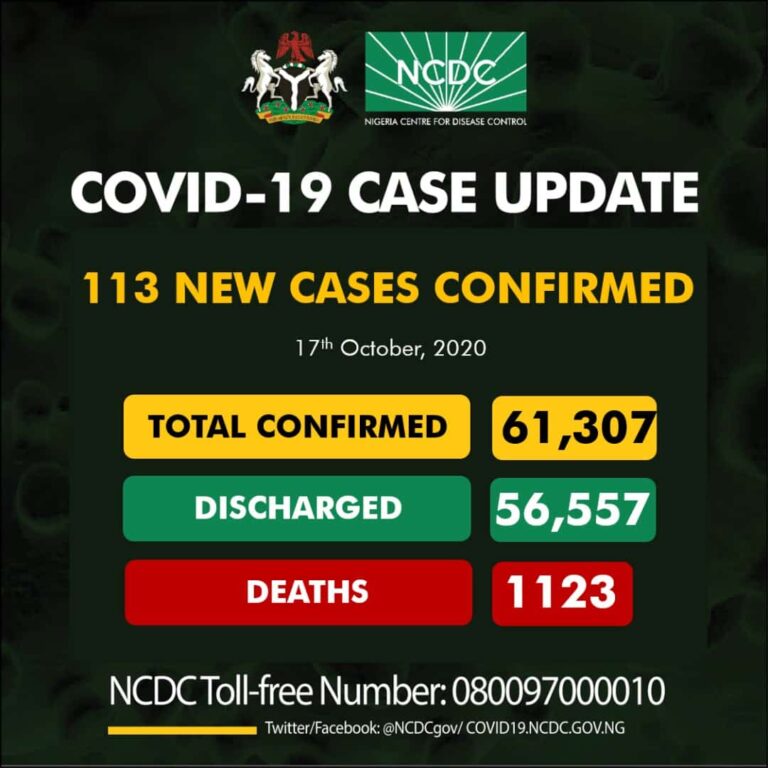 Coronavirus (COVID-19) cases in Nigeria recorded today is 113.
NewsOne Nigeria reports that the Nigeria Center for Disease Control (NCDC) on Saturday evening, 17th October 2020, confirmed 113 new cases of coronavirus disease infection in Nigeria.
Below is the breakdown of the latest cases according to states with Lagos State recording the highest number of new confirmed cases, followed by Kaduna state and Ogun State, southwest Nigeria.
Coronavirus cases NCDC recorded October 17
Lagos-37
Kaduna-16
Ogun-11
Plateau-11
Taraba-8
Rivers-7
FCT-6
Enugu-4
Niger-4
Edo-3
Delta-2
Imo-2
Benue-1
Kano-1
Coronavirus in Nigeria so far
61,307 confirmed
56,557 discharged
1,123 deaths
113 new cases of #COVID19Nigeria;

Lagos-37
Kaduna-16
Ogun-11
Plateau-11
Taraba-8
Rivers-7
FCT-6
Enugu-4
Niger-4
Edo-3
Delta-2
Imo-2
Benue-1
Kano-1

61,307 confirmed
56,557 discharged
1,123 deaths pic.twitter.com/JXCnBkxBGP

— NCDC (@NCDCgov) October 17, 2020