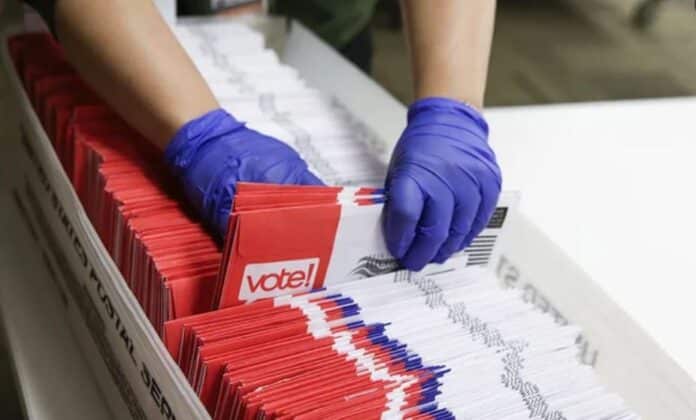 Supreme Court has taken a major decision on US Election 2020.
NewsOne Nigeria reports a United States Supreme Court Justice Samuel Alito has issued an order saying that PA election officials should comply with the PA secretary of state's guidance requiring that late-arriving mail-in ballots be kept separate.
The US Supreme Court judge issued a temporary order requiring Pennsylvania officials to segregate ballots that arrived after Election Day, granting for now part of a request by the state's Republican Party, a platform President Donald Trump is seeking a reelection on.
What you need to know about the Supreme Court order
BREAKING: Alito temporarily orders Pennsylvania counties to segregate late-arriving mail ballots (something most or all are already doing). Refers matter to full Supreme Court for next step. pic.twitter.com/0fB2681vqG

— Greg Stohr (@GregStohr) November 7, 2020
NewsOne Nigeria understands that Justice Samuel Alito's order is coming as part of a fight over ballots received during a three-day extension issued by the Pennsylvania Supreme Court. The judge said he would refer the matter to the full high court for the next steps.
Although state officials have already told county officials to separate out those ballots, Republicans said that step didn't go far enough to ensure they can be invalidated later. President Donald Trump is separately trying to intervene in the case, Bloomberg reports.