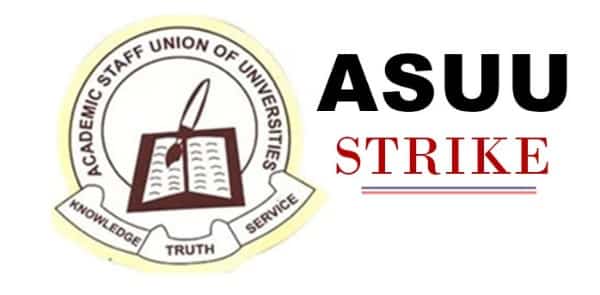 ASUU has given an update on suspending ASUU strike.
NewsOne Nigeria reports that the Academic Staff Union of Universities (ASUU) has given an update on its eight-month strike, stating that the union is still consulting on next step.
ASUU noted that it is still having consultations on the next line of action it would take concerning the offers made by the Nigerian government led by President Muhammadu Buhari for it to end its eight-month ASUU strike.
Prof Biodun Ogunyemi, the ASUU President, stated this in a chat with newsmen on Tuesday, December 1.
"We have what the government is offering and have transmitted the same to our members nationwide and we are consulting on what the next line of action will be. You know a tree does not make a forest and our union is democratic in nature and practice.
"As for how long the consultation would take, I cannot say but it may go beyond this week. Whatever we decide on is definitely going to be in the national interest, the interest of our children, the interest of our members, and the good of all."