Tinubu is sick and in Paris hospital, Fani-Kayode has said.
NewsOne Nigeria reports that a former Minister of Aviation in Nigeria and a chieftain of the Peoples Democratic Party (PDP), Femi Fani-Kayode, says the National leader of All Progressive Congress (APC), Nigeria's ruling political party, Bola Tinubu, is ill and a hospital in Paris, France.
This online news platform had reported earlier that Tinubu, who is a former governor of Lagos State, Nigeria's commercial city, is reportedly very sick and had been hospitalized at a hospital in France before the New Year Day.
However, a few minutes after the report, Tinubu's media aide, Tunde Rahman, issued a statement, saying that the Asiwaju of Lagos as the APC National Leader is referred to by some of his supporters, is "hearty but resting in London".
Tinubu's aide said about the report: "That's a lie from the pit of hell. Asiwaju is very okay. He is very fine and not sick. He does not have COVID-19. If you must know, we have done COVID-19 test 15 times, each time he felt we had travelled and mingled with many people and could be vulnerable even though he always wore his face mask, but he has been certified negative 15 times.
"Yes he is abroad. Not in France, but in London resting. So you can see the falsity in that information you talked about. Thank you", Rahman said in response to the report that his principal is "critically sick" and has been flown abroad for treatment.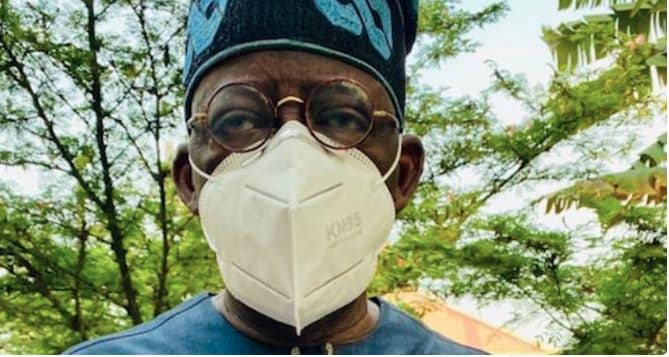 Howbeit, Fani-Kayode has insisted that Tinubu is sick despite the denial from Rahman, Tinubu's spokesman that the APC National Leader is hearty.
The PDP chieftain took to the micro-blogging site, Twitter on Sunday evening, to tweet that he had been informed that Tinubu who is referred to as "BAT" was sick and had been admitted at a hospital in Paris, this was even as he prayed for the quick recovery of the former Lagos governor, saying that "all mortals fall ill from time to time" and that there was Tinubu's camp trying to make the news "a state secret".
Fani-Kayode wrote about Tinubu:
"I have been informed that BAT is ill & is in a Paris hospital. It is not a crime to be ill & neither should it be a state secret. All mortals fall ill from time to time.
"I join others in praying for him& I wish him well. May God grant him a speedy recovery & a safe journey home," he added.
I have been informed that BAT is ill & is in a Paris hospital. It is not a crime to be ill & neither should it be a state secret. All mortals fall ill from time to time. I join others in praying for him& I wish him well. May God grant him a speedy recovery & a safe journey home.

— Femi Fani-Kayode (@realFFK) January 3, 2021