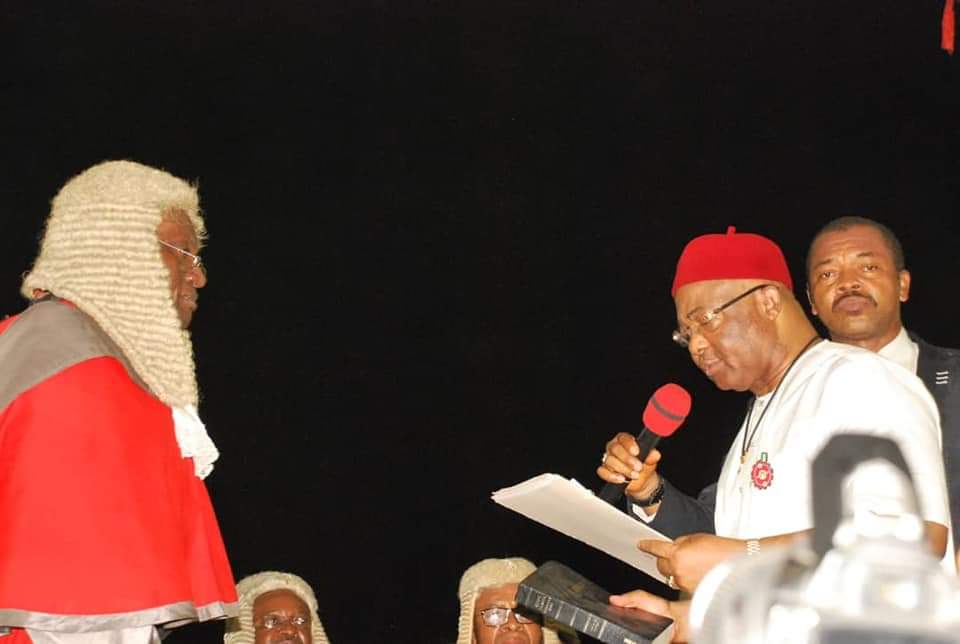 Supreme Court will decide the removal of Hope Uzodinma as Imo governor today.
NewsOne Nigeria reports that the Supreme Court of Nigeria will today, Monday, January 11, 2021 hear a suit instituted by Philip Umeadi (SAN), against the Imo State governor, Senator Hope Uzodinma.
This online news platform understands that the Senior Advocate of Nigeria is seeking the Supreme court to interpret its earlier judgement, concerning the Imo State governorship election, which the apex court pronounced Uche Nwosu as the rightful candidate of the All Progressive Congress (APC), Nigeria's ruling party, among others.
NewsOne Nigeria gathered that the the Supreme Court is now set to hear the long awaited case for the first time today, January 11.
This online news platform understands that should the Supreme court uphold the judgement on Uche Nwosu as the authentic APC candidate for the Imo 2019 governorship election, Hope Uzodinma may find himself out of office.
However, failure to uphold the Supreme Court verdict against Uche Nwosu, could result in controversy in Nigeria's judicial system.