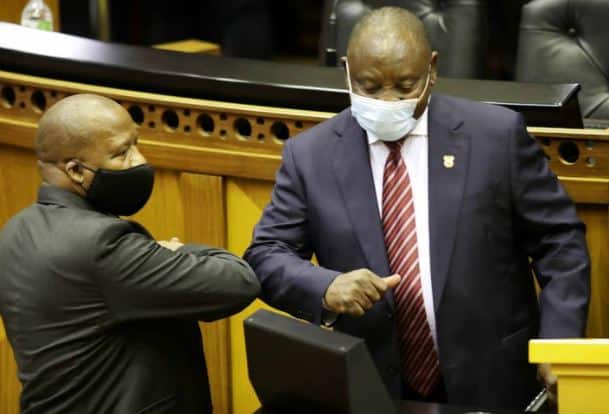 Coronavirus has entered the Presidency.
NewsOne Nigeria reports that the deadly Covid-19 disease is seemingly sparing no one, with South Africans of all walks of life increasingly getting infected in recent weeks, it has now entered the presidency.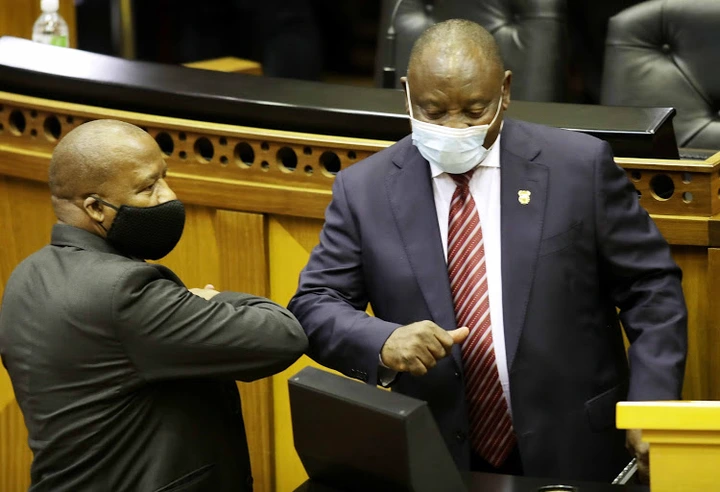 (Image: SowetanLive)
According to government communications services (GCIS) director General Phumla Williams, The Minister in the Presidency, Jackson Mthembu has tested positive foir Covid-19. He reportedly took a test earlier today, after developing flu-like symptoms.
Williams said that as per common procedure and Covid-19 regulations, Mthembu will immediately begin his self-Quarantine, and those who came into contact with him will also self-isolate in their respective places of residence.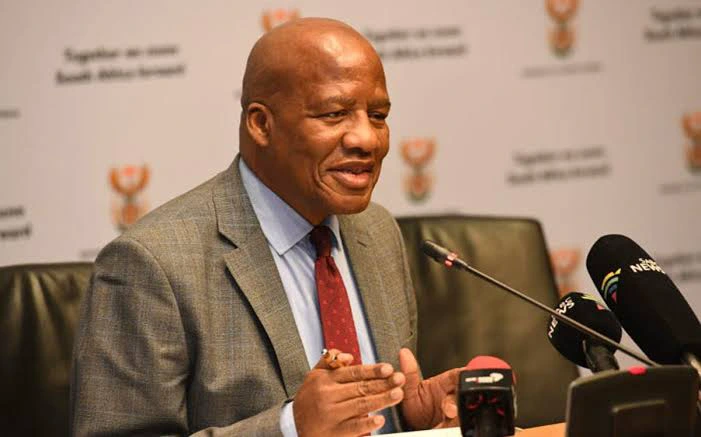 (Image: Ewn)
Mthembu, who works closely with President Cyril Ramaphosa, has become the fourth member of the executive to have tested positive in a matter of days. He joins deputy ministers David Mahlabo, Obed Bapela, and Boitumelo Elizabeth Moloi.
He encouraged South Africans to continue adhering to the Social distance regulations and practicing all necessary Covid-19 preventative measures.
"We once again urge all South Africans to play their part by continuing to regularly wash or sanitise their hands, properly wear a face mask, and practice physical distancing at all times," said Mthembu.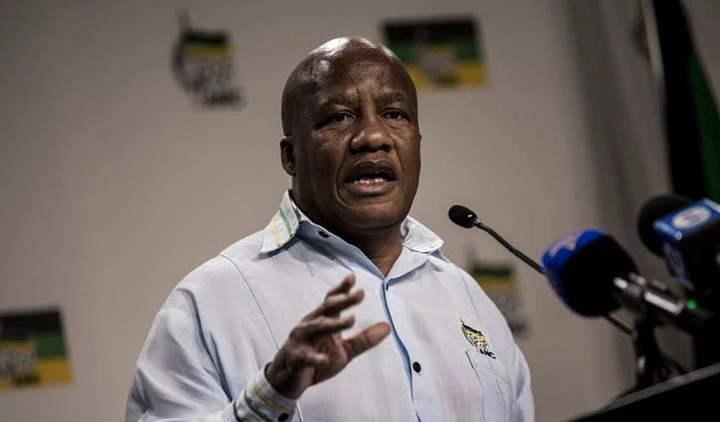 (Image: ENCA)
Williams added that Mthembu is high spirits and more than ever before fired to beat the deadly pandemic.
The Covid-19 pandemic has taken lives of more than 33 000 South Africans and, the surge in infections meant the country is now experiencing a severe second wave.
Meanwhile, Ramaphosa is set to address the nation tonight where he is reportedly expected to add more restrictions for another month. The country is expecting its first batch of vaccines by the end of January, with 1 million doses expected to arrive from India.