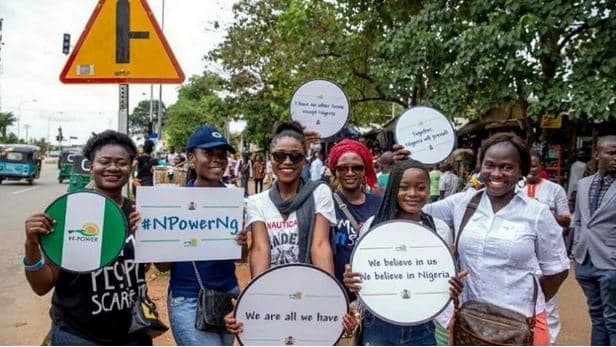 Npower has released names of successful N-Tech applicants.
NewsOne Nigeria reports that the federal government led by President Muhammadu Buhari through the  Ministry of Humanitarian Affairs, Disaster Management and Social Development of Nigeria over the weekend, said that customized text messages have been sent to successful N-Power Tech (N-Creative) candidates.
Speaking on the newly released list, FG  revealed how Npower applicants can know if they've been successfully selected into the N-Tech programme.
In a tweet on its verified handle, the ministry asked applicants who indicated an interest in the N-Creative programme in 2020 to check their email addresses.
How Npower N-Tech Applicants Will Know They've Been Selected
This online news platform understands that N-Power Tech training will commence on January 15 in the Federal Capital Territory (FCT), Abuja.
According to the N-Power Programme Team, the latest tech training is targeted at Nigerian youths in the Northern zones of the country.
1, 500 beneficiaries have been selected as prospective trainees for an in-camp in respect of the N-Power Tech.
The beneficiaries are expected to undergo skills training to broaden their skillset and equip them with the expertise to exploit opportunities in Nigeria's booming digital economy.
The upcoming training is expected to last three months and culminate with job fairs to link participants with placement opportunities within their respective localities.