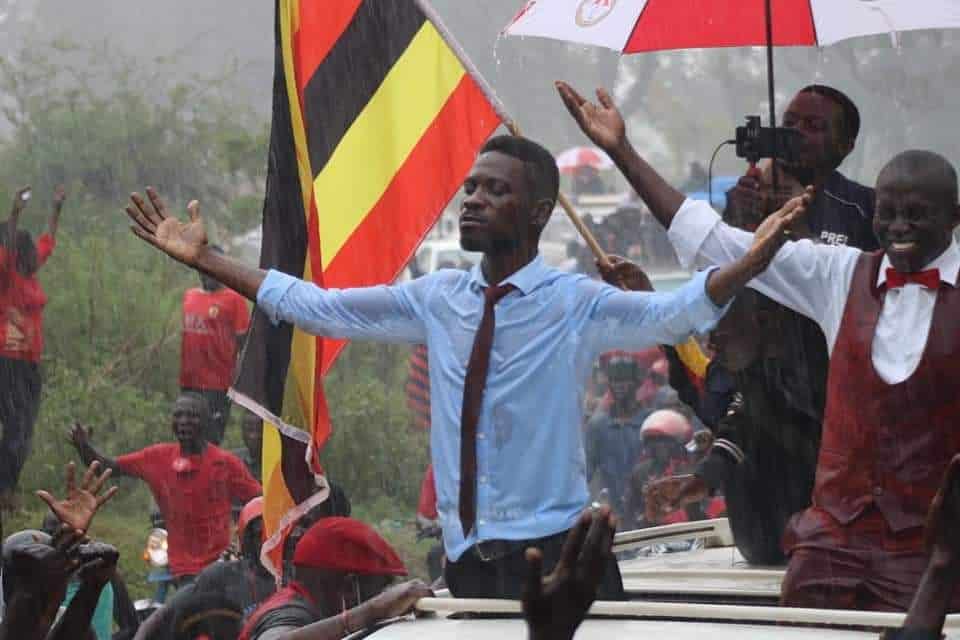 Uganda Election Results have started coming in with Bobi Wine leading.
NewsOne Nigeria reports that Uganda election 2021 is the fourth in the East African nation since multiparty politics was restored in 2005 — but by then President Yoweri Museveni had already been in power for nearly two decades.
This online news platform understands that more than 18 million voters registered for Uganda election 2021 which held Thursday, January 14, 2021, where they cast ballots for presidential, parliamentary and local representatives.
In the election, there are 11 presidential candidates vying for the leadership of Uganda over the next five years, and a candidate must win more than 50 percent of the vote to avoid a runoff.
Most prominent among the presidential candidates for Ug anda election is the incumbent, Museveni, a former rebel who came to power in January 1986 and has since ruled the country with an iron grip. At 76, Museveni is one of Africa's longest-serving leaders.
Museveni's main rival is Bobi Wine, a 38-year-old musician who was elected to Parliament in 2017. Bobi Wine, whose real name is Robert Kyagulanyi, has long used his music to lament the state of the country under Museveni and aims to galvanize the youth vote to unseat him.
NewsOne Nigeria reports that polls have closed and vote counting is under way in Uganda's tense presidential election that pits longtime President Museveni against opposition frontrunner Bobi Wine, a pop star-turned-opposition leader.
Below are the Uganda Election Results from Uganda Election 2021 (PLEASE REFRESH THIS PAGE ALWAYS FOR FRESH UPDATE ON THE RESULTS)
Bobi Wine takes comfortable early lead in Uganda Presidential Election 2021
Bobi Wine – 735,284
Museveni – 97,493.
Kampala east community school
Bobi Wine – 13,001
Museveni – 1557
Kololo township primary school
Bobi Wine- 3,006
Museveni – 8,428
Nalongo Busia border
Bobi Wine 34867
Museveni 16
Kyadondo south district school
Bobi Wine – 26,908
Museveni- 312.
Tororo preliminary results
Mosque
Bobi Wine– 181
M7- 78
Steven A
Bobi Wine- 176
M7- 118
Steven B
Bobi Wine- 192
M7- 77
Lyambura pri. sch
Bobi Wine- 135
M7- 55
Police P.S
Bobi Wine- 50
M7- 22
Forest
Bobi Wine- 170
M7- 22
Asinje
Bobi Wine- 126
M7- 86.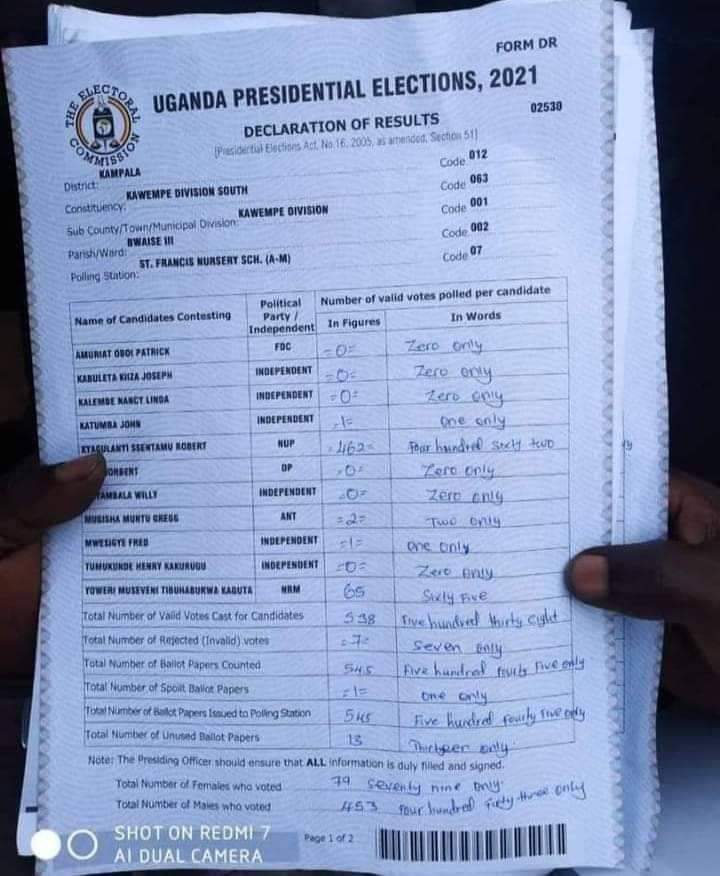 Wakiso preliminary results
Kito village, Kira
Bobi Wine- 2064
M7- 560
Namugongo
polling station not named
Bobi Wine- 1482
M7- 372.
Karo Primary school
(Museveni's Home & polling centre)
Museveni – 774
Bobi Wine, Spoilt votes & Others-0
Registered Voters – 781
Only 7 Voters Didn't Show Up.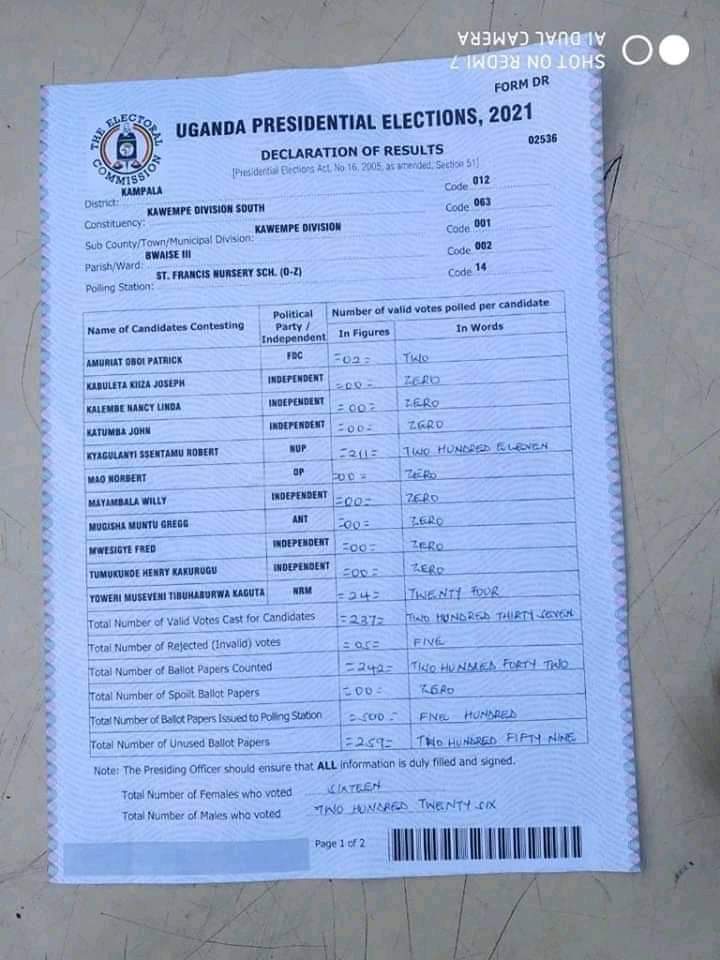 Tom Bayeye Memorial University:
Bobi Wine 45,284
Museveni 286.