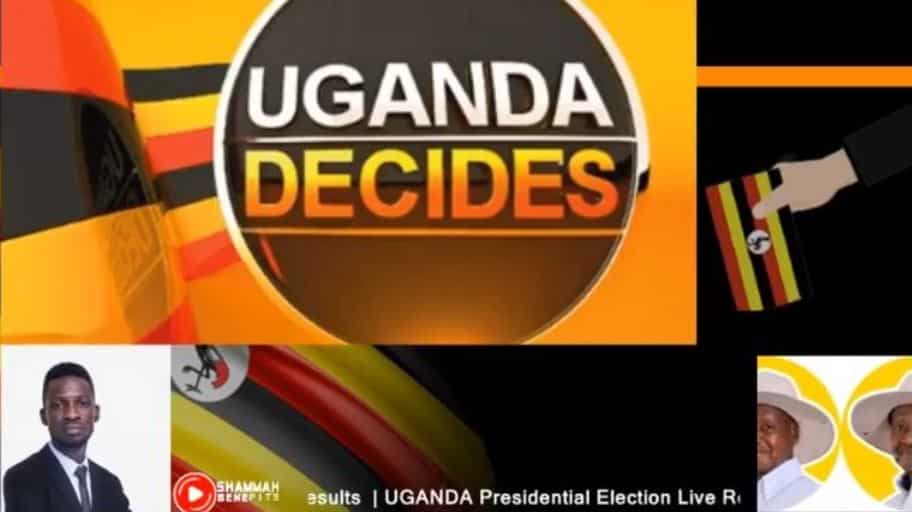 Latest Uganda election results 2021 announced by the Electoral Commission Uganda (ECU) of Bobi Wine vs Museveni have emerged.
NewsOne Nigeria reports that Uganda election 2021 is the fourth in the East African nation since multiparty politics was restored in 2005 — but by then President Yoweri Museveni had already been in power for nearly two decades.
This online news platform understands that more than 18 million voters registered for Uganda election 2021 which held Thursday, January 14, 2021, where they cast ballots for presidential, parliamentary and local representatives.
In the election, there are 11 presidential candidates vying for the leadership of Uganda over the next five years, and a candidate must win more than 50 percent of the vote to avoid a runoff.
Most prominent among the presidential candidates for Uganda election is the incumbent, Museveni, a former rebel who came to power in January 1986 and has since ruled the country with an iron grip. At 76, Museveni is one of Africa's longest-serving leaders.
Museveni's main rival is Bobi Wine, a 38-year-old musician who was elected to Parliament in 2017. Bobi Wine, whose real name is Robert Kyagulanyi, has long used his music to lament the state of the country under Museveni and aims to galvanize the youth vote to unseat him.
NewsOne Nigeria reports that polls have closed and vote counting is under way and results have started emerging in Uganda's tense presidential election with the incumbent President taking an early lead in the highly contested elections after at least 27 percent of the total votes cast were tallied.
Latest Uganda election results 2021 announced by the Electoral Commission Uganda (ECU)
Latest preliminary presidential results:
NRM's Yoweri Museveni is in the lead with 4,340,134 votes (61.98%) followed by NUP's Robert Kyagulanyi, alias Bobi Wine, with 2,164,347 votes (30.91%).
Total Votes cast so far – 7,280,677 (40.22%) Spoilt Votes – 2019.
Position of the Presidential candidates earlier…
Yoweri Kaguta Museveni 62.74%
Robert Kyagulanyi Ssentamu 29.34%
Patrick Oboi Amuriat 4.11%
Joseph Kabuleta 0.51%
Mugisha Muntu 0.66%
Norbert Mao 0.80%
Henry Tumukunde 0.57%.
CLASSIC: How they announced the election results in Uganda 🇺🇬 pic.twitter.com/oX5DzNgp4K

— Mzilikazi wa Afrika (@IamMzilikazi) January 15, 2021