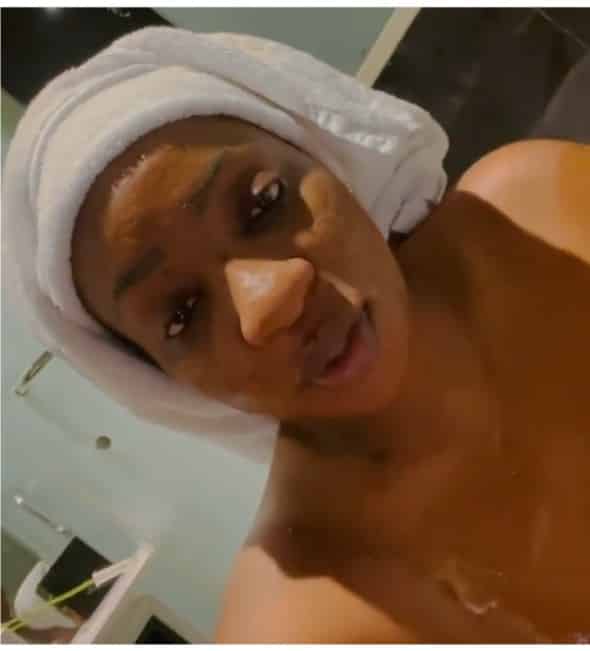 Busty Nollywood actress has shared an intimate video of her husband bathing her.
NewsOne Nigeria reports that Nollywood actress Anita Joseph has shared a video of her husband, Michael Fisayo bathing her on Instagram.
The Nollywood actress took to her Instagram page on Thursday, March 4, 2021, where she posted the intimate and steamy video.
"When bae bath supports your job🕺 It becomes Vawulence🏃‍♀️," she captioned the video.
Watch video of the Busty Nollywood Actress below…