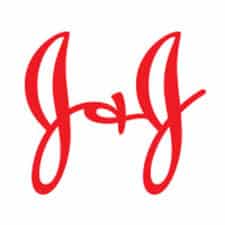 Recruitment, apply for Johnson & Johnson jobs vacancies below.
At Johnson & Johnson, we believe good health is the foundation of vibrant lives, thriving communities, and forward progress. That's why for more than 130 years, we have aimed to keep people well at every age and every stage of life. Today, as the world's largest and most broadly-based healthcare company, we are committed to using our reach and size for good. We strive to improve access and affordability, create healthier communities, and put a healthy mind, body, and environment within reach of everyone, everywhere.
Every day, our more than 130,000 employees across the world are blending heart, science, and ingenuity to profoundly change the trajectory of health for humanity.
Latest Johnson & Johnson Recruitment 2021 Positions:
1.) Medical Affairs Manager
Locations: Lagos
Click Here To View Details
2.) Commercial Director NEMA Region
Location: Unspecified
Click Here To View Details
3.) GPH Vx Medical Affairs Manager
Location: Lagos
Click Here To View Details
4.) GPH Vx Access and Health Systems Lead
Location: Lagos
Click Here To View Details
Application Closing Date
Not Specified.