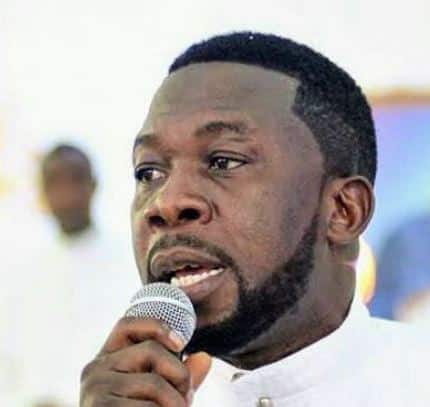 What Genesis Pastor did to the lady that sent him to prison has emerged.
NewsOne Nigeria reports that Pastor Isreal Oladele Ogundipe, the founder of Genesis Global Parish Church, is popularly known as Genesis.
Though his church is a Celestial church, he's more loved among all his contemporaries simply because he is young, modern, energetic, and he is in vogue with the current happenings in the society.
This online news platform recalls that the Genesis Pastor was sentenced to prison in Kirikiri about 6 months ago, over a property matter that involved a UK lady, Laide Williams and a lot of his church members and friends were disappointed.
The Genesis Pastor was released few weeks back, and he had a heroic reception.
While speaking at his church, the man of God says he would not blame anybody for what happened.
Read Genesis Pastor explanation below…
He began with the thanks "I want to say thank you to the High Court Judge who helped me to fulfil my purpose in life. I want to say thank you to the prosecutor. Ladies and Gentlemen, what I went through has been on the ground over 11-12 years.
"When I went into the wilderness over an issue of 11-12 years ago, what I did when I got into the wilderness was to kneel down and I prayed for Laide Williams and I said God, I want to bless God on her life wherever she is and you know why?
"Have been telling you all these while that nobody should curse or abuse her because the first deposit that was paid for this church land, that made Genesis to be known worldwide, she made the deposit and that's 1 million naira.
"You don't need to curse her or swear for her. Instead, let's pray for them because they are to build us, train us. So why would I curse her?"