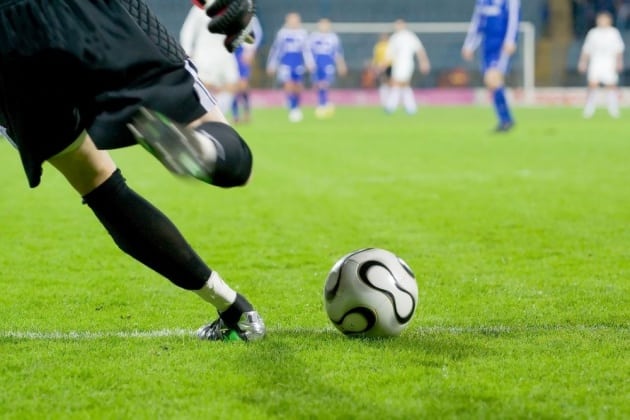 Week 48 pool fixtures and week 48 pool result 2021 – AUSSIE 2021 can be accessed below.
Newsone reports that the pool fixtures are for forty-nine (49) football matches in Australia.
Week Number: 48 Season: AUSSIE 2021 Match Date: 05-June-2021
We publish Football Pools Results upon full-time (FT) confirmation. Pools panel results are published at half-time (HT) by an association known as the Football Pools Panel.
Below are week 48 pool fixtures and week 48 pool result 2021 from pool agent – AUSSIE 2021
#
Past Coupon Results
Result
Status
1
Blacktown C.

     

Sydney Utd.

Sunday

2
Marconi S.

     

North Shore M.

EKO

3
Sutherland S.

     

Leichhardt

EKO

4
Sydney FC

     

Mt Druitt T.

Sunday

5
Wollongong W.

     

Sydney O.

Sunday






6
Central Coast M.

     

Blacktown Sp.

EKO

7
Hakoah S.

     

Bonnyrigg W.

Sunday

8
Mounties W.

     

Spirit FC

EKO

9
Northern T.

     

W. Sydney W.

EKO

10
St George C.

     

SD Raiders

EKO

11
St George FC

     

H. Brumbies

EKO

12
Eastern S.

     

Gold Coast K.

EKO

13
Gold Coast Utd.

     

Redlands Utd.

EKO

14
Lions FC

     

Magpies C.

EKO

15
Moreton B.

     

Brisbane R.

Sunday

16
Olympic FC

     

Logan L.

Sunday

17
Peninsula P.

     

Capalaba

EKO

18
Sunshine Coast W.

     

Brisbane S.

Sunday






19
Sunshine Coast

     

Holland P.

LKO

20
Western P.

     

Rochedale R.

EKO

21
Avondale

     

Altona M.

EKO

22
Dandenong T.

     

Melbourne K.

EKO

23
Eastern L.

     

S. Melbourne

Sunday

24
Heidelberg U.

     

Oakleigh C.

Sunday

25
Hume C.

     

Green Gully

EKO

26
St. Albans S.

     

Dandenong C.

Sunday

27
Goulburn V.

     

Moreland C.

EKO

28
Manningham U.

     

Bulleen L.

EKO

29
N. Geelong W.

     

Langwarrin S.

EKO

30
Northcote C.

     

Brunswick C.

EKO

31
Pascoe V.

     

Werribee C.

EKO






32
Armadale

     

Gwelup C.

EKO

33
Balcatta

     

Perth

EKO

34
E. Joondalup

     

Cockburn C.

EKO

35
Inglewood U.

     

Perth G.

EKO

36
Rockingham

     

F. Athena

EKO

37
Sorrento

     

Bayswater C.

EKO

38
Blue Eagle

     

Ad Comets

EKO

39
Adelaide C.

     

Metro Stars

EKO

40
Campbelltown C.

     

Cumberland U.

EKO

41
Raiders

     

Adelaide U.

EKO

42
Sturt L.

     

Adelaide O.

EKO






43
Adamstown

     

Newcastle O.

EKO

44
Broadmeadow

     

L. Macquarie

Sunday

45
Lambton J.

     

Weston W.

EKO

46
Maitland

     

Edgeworth E.

EKO

47
Valentine FC.

     

Charlestown

Sunday

48
Devonport C.

     

Riverside O.

EKO

49
Glenorchy K.

     

Kingborough

EKO