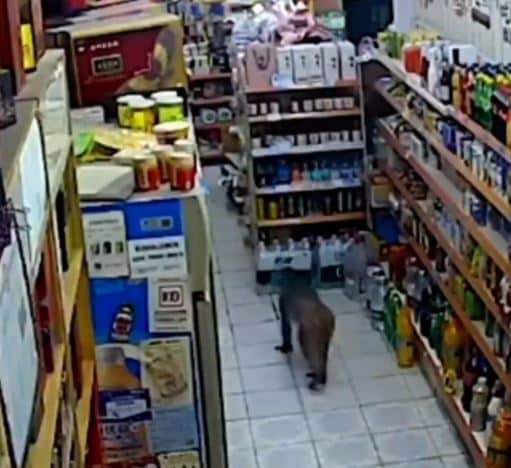 A Monkey snuck into Supermarket to steal.
Newsone Nigeria reports that a video has emerged showing the moment a monkey snuck into a shop and stole a can of drink in southwest China.
This online news platform understands that the video which was filmed in the city of Guiyang in Guizhou Province on June 7, shows a monkey w alking into a shop and jumping onto the shelves to grab a bottle of yoghurt drink before scampering away.
Newsone reports that the scared shop owner ran out of her shop after she spotted the monkey. The video was provided by local media with permission.
Watch the video of the monkey below…
Shoplifting monkey sneaks into a shop and steals a can of drink pic.twitter.com/lG9kywnBNg

— The Sun (@TheSun) June 11, 2021