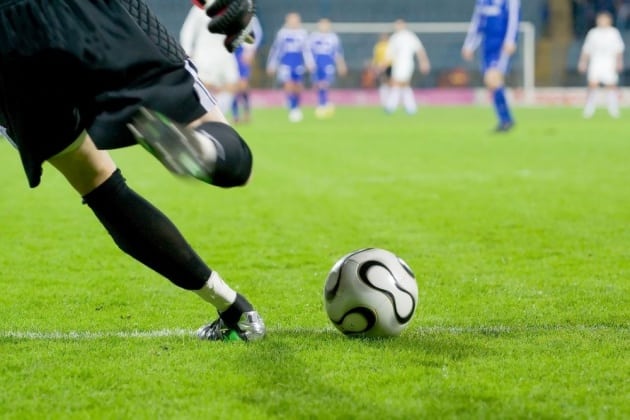 Newsone reports that the pool fixtures are for forty-nine (49) football matches for UK football 2021 from pool agent.
Week Number: 14 Season: UK 2021 Match Date: 09-October-2021.
We publish Football Pools Results upon full-time (FT) confirmation. Pools panel results are published at half-time (HT) by an association known as the Football Pools Panel.
Please note the following indications;
N.SD

 – No Score Draw

SD 

– Score Draw

Home

 – Home Win

Away

 – Away Win

EKO

 – Early Kick-off 

LKO

 – Late Kick-off 

PP

– Panel

Below are the classified pool fixtures, classified pool result, week 14 pool fixtures, week 14 pool result 2021 and all pool result from pool agent.

Week: 14 Season: UK 2021/2022; Date: 09-October-2021
№
Pool Result
HT
FT
Status
1
Andorra
England
0-:-2
0-:-5
Away
2
Azerbaijan
Ireland Rep.
0-:-2
0-:-3
Away
3
F. Islands
Austria
0-:-1
0-:-2
Away
4
Finland
Ukraine
1-:-2
1-:-2
Away
5
Georgia
Greece
0-:-0
0-:-2
Away
6
Hungary
Albania
0-:-0
0-:-1
Away
7
Kazakhstan
B-Herzegovina
0-:-1
0-:-2
Away
8
Lithuania
Bulgaria
1-:-0
3-:-1
Home
9
Luxembourg
Serbia
0-:-0
0-:-1
Away
10
Moldova
Denmark
0-:-4
0-:-4
Away
11
Poland
San Marino
2-:-0
5-:-0
Home
12
Scotland
Israel
1-:-2
3-:-2
Home
13
Sweden
Kosovo
1-:-0
3-:-0
Home
14
Switzerland
N. Ireland
1-:-0
2-:-0
Home
15
Argentina
Uruguay
2-:-0
3-:-0
Home
16
Bolivia
Peru
0-:-0
1-:-0
Home
17
Chile
Paraguay
0-:-0
2-:-0
Home
18
Colombia
Brazil
0-:-0
0-:-0
noScoreDraw
19
Venezuela
Ecuador
1-:-1
2-:-1
Home
20
Costa Rica
El Salvador
0-:-1
2-:-1
Home
21
Jamaica
Canada
0-:-0
0-:-0
noScoreDraw
22
Mexico
Honduras
1-:-0
3-:-0
Home
23
Panama
USA
0-:-0
1-:-0
Home
24
Barrow
Leyton O.
0-:-0
1-:-1
ScoreDraw
25
Bristol R.
Carlisle
1-:-0
3-:-0
Home
26
Harrogate
Scunthorpe
5-:-0
6-:-1
Home
27
Hartlepool
Northampton
0-:-0
2-:-1
Home
28
Mansfield
Oldham
0-:-0
0-:-0
noScoreDraw
29
Newport Co.
Bradford C.
0-:-0
0-:-0
noScoreDraw
30
Rochdale
Crawley
0-:-1
0-:-1
Away
31
Stevenage
Exeter
1-:-1
2-:-2
ScoreDraw
32
Sutton Utd.
Port Vale
1-:-2
4-:-3
Home
33
Walsall
Salford C.
1-:-0
2-:-1
Home
34
Altrincham
Maidenhead
0-:-0
2-:-0
Home
35
Boreham W.
Dagenham
0-:-0
2-:-0
Home
36
Bromley
Torquay
2-:-0
2-:-0
Home
37
Dover
Barnet
0-:-1
1-:-2
Away
38
Halifax
Weymouth
1-:-0
2-:-0
Home
39
Kings Lynn
Solihull M.
0-:-0
0-:-1
Away
40
Southend
Chesterfield
0-:-2
0-:-4
Away
41
Stockport
Aldershot
1-:-0
1-:-0
Home
42
Wealdstone
Eastleigh
0-:-1
1-:-2
Away
43
Woking
Grimsby
0-:-0
0-:-1
Away
44
Yeovil
Notts Co.
0-:-1
0-:-2
Away
45
Darlington
Hereford
1-:-0
1-:-0
Home
46
Gateshead
Boston
3-:-1
3-:-1
Home
47
Kettering
Chester
0-:-0
0-:-0
noScoreDraw
48
Kidderminster
Brackley
0-:-2
0-:-2
Away
49
York
Southport
1-:-1
3-:-1
Home