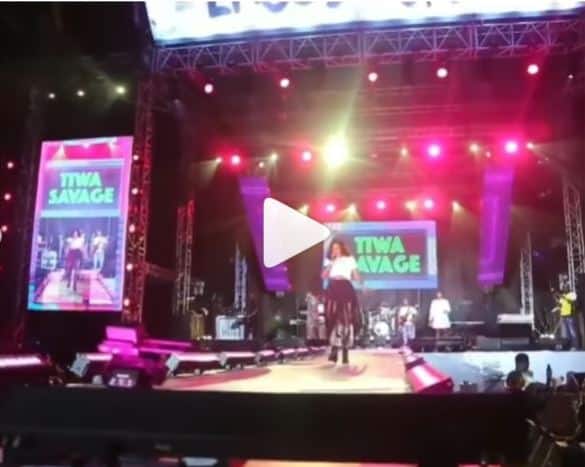 Newsone reports that the supposed s*xtape of Nigerian singer, Tiwa Savage with unknown man has leaked.
Before now, Tiwa Savage revealed during a recent interview with American OAP, Angie Martinez of Power 105.1 that her s*xtape has leaked.
According to the Nigerian singer, the s*xtape was accidentally posted on Snapchat by her lover who deleted it immediately when he realised the error. However, it was too late. Now, someone wants to extort her.
"No part of me wants to pay the person. That is what is getting me angry. If you want to put it out, put it out. I am that crazy that I can put it out myself. You are not making any money from me. This was an intimate moment with someone I am dating. The person I am dating is not famous, he is a regular guy and his whole business is about to be out,"
Tiwa Savage had said
.
Newsone reports that Tiwa Savage addressed the issue during a show late night yesterday, and said her boyfriend 'injured' her with his manhood but that those waiting to see the s*xtape will not see.
However, despite Tiwa saying those waiting to see the s*xtape will not see, the video leaked online on Monday night: Watch the video here.