2022 UTME: Full List Of Items To Take To JAMB Exam Hall 2022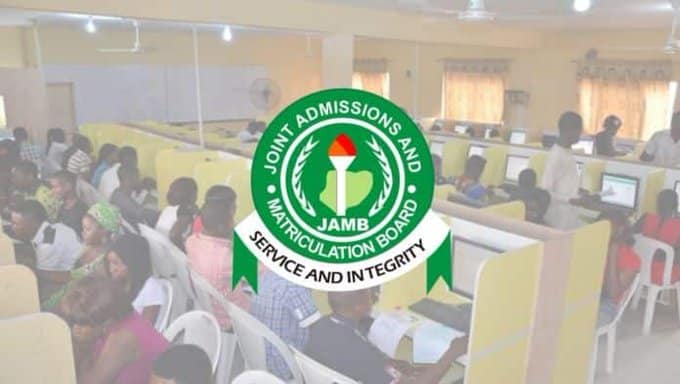 If you are one of the candidates sitting for the forthcoming Joint Admissions and Matriculation Board (JAMB) Unified Tertiary Matriculation Examination (UTME) and you want to know the Full List of Things To Take To JAMB Exam Hall 2022? or List Of Things You Should Not Take To JAMB Exam Hall? then you are at the right place, so keep reading.
Its no longer news that the JAMB Unified Tertiary Matriculation Examination (UTME) 2022 will be starting today, Friday, May 6 2022 to Monday, May 16th, 2022.
As you prepare for the JAMB UTME exam, it will be a good idea to know about things you need to go into the JAMB exam hall to avoid being penalized that's why we have written this article to put you through.
CONTENT ON THIS PAGE:
Currently, you need just 2 printed copies of your JAMB examination slip. Reprint your slip HERE
You are to submit one of the slips to the invigilator while you keep the other one for reference purposes.
The JAMB examination slip should be printed in coloured though not COMPULSORY. Full List Of Things You Should Not Take To JAMB Exam Hall.
JAMB lists prohibited items Candidates are not allowed to take to the examination hall. pic.twitter.com/8TYf0r7YOD

— JAMB (@JAMBHQ) April 29, 2022
JAMB has prohibited the use of the following items during its exams [JAMB Exam Hall 2022]:
Automated Teller Machine Cards (ATM)
Microphones
Books Or Any Reading Material
Erasers
Smart Buttons
Bluetooth Devices
Mart Lenses
Calculators
Recorders
Hard Disks Or Similar Storage Devices
Pens Or Biros
Keyholders
Wallet Or Purse
Mathematical Set
Watches
Mobile Phones Or Similar Electronic Devices
Cameras
Earpieces, Ink Or Pen Readers
Parents, Guardians, And Relatives
Smart Rings Or Jewellery
Atm Card
Spy Reading Glasses
if you have not printed your JAMB Slip yet, please do so, so you don't start rushing on the day of your exam.
How To Check JAMB Reprint 2022
1. Open your browser's new tab, and visit https://portal.jamb.gov.ng/ExamSlipPrinting/PrintExaminationSlip
2. In the field where it is requested, enter the JAMB registration number or telephone number that you used during registration.
3. You will see a button below the field where you enter your reg no, click on the button.
4. Wait for it to load and you will see your JAMB exam slip, you can screenshot It, save it as a PDF or print it out.
How to Reprint JAMB Exam Slip without Email 2022
If you have not linked your email or if you can not link your email to your JAMB profile, then here is the method you can use to reprint your JAMB exam slip without email;
Go to JAMB Services Portal by visiting https://portal.jamb.gov.ng/
Click on the "UTME 2022 Main Examination Slip" option
Type in your JAMB Registration Number in the space provided
Finally, click on the "Print Examination Slip" button
At this stage, your 2022 JAMB examination slip will pop up for printing
Make sure you print a copy of it and go with it to the exam hall.
How to Link Email Address to JAMB Profile Using SMS 2022
Below is the step-by-step guide to linking your existing email to the JAMB Profile.
On your mobile phone (using the line used to get your profile code), text as follows: "email youremail youremail" and send to 55019/66019.
For example, text email [email protected] [email protected]
Now, send it to 55019/66019
Note that the first word I typed was "email" followed by space, followed by the email, followed by space, and then the email again
In my case, it will look like this, email [email protected] [email protected]
After sending the message to 55019/66019, your line will be debited at #50
After this, log in to your email and look for an email message from JAMB
The email message will contain a unique password (e.g candb26ec1) that you will be using to log in to your JAMB profile.
Now, visit https://portal.jamb.gov.ng/efacility./. Here, you will use the email and the password received from JAMB to you to log in.
That's all!
How To Link Your Email Address to JAMB Profile Using a CBT Centre
if you don't have the phone number used for the JAMB registration again
if you don't have a phone to do the SMS or to access email
or any other reasons, whatsoever, which may not make the SMS method work for you,
you can just use the service of any accredited CBT centre around you. These people will manually link your email with your JAMB profile and help access your email to retrieve the password to be sent to you.
How to get my JAMB email and password
You can get your JAMB email and password by following the steps below
To reset your JAMB password via SMS.
You need to send a "PASSWORD space email" to 55019 using the phone number you used to register for JAMB. e.g Password [email protected]
After that, you will receive a message with your new password.