AIG Isaac Akinmoyede is dead.
Newsone reports that the Assistant Inspector General of Police (AIG), Zone Nine, Umuahia, AIG Isaac Akinmoyede is dead.
This online news platform understands that AIG Isaac Akinmoyede death was announced in a terse statement issued on the micro-blogging site, Twitter, on Tuesday night, June 6, 2023, by CSP Prince Olumuyiwa Adejobi, the Force Public Relations Officer (FPRO).
According to the statement by the Nigerian Police spokesman, AIG Isaac Akinmoyede died on Tuesday morning, June 6, 2023, the same day the Force lose another senior officer to the cold hands of death.
CSP Prince Olumuyiwa Adejobi uploaded a photo of the deceased Nigerian police officer on Twitter with the caption: "RIP AIG Isaac Akinmoyede, fdc, rtd. So sad."
AIG Isaac Akinmoyede is dead– Police spokesman mourns
RIP AIG Isaac Akinmoyede, fdc, rtd. So sad. pic.twitter.com/vJDAzzqtSK

— Prince Olumuyiwa Adejobi (@Princemoye1) June 6, 2023
Reports have it that AIG Isaac Akinmoyede succumbed to a protracted illness barely three months after his retirement.
In a related development, Newsone Nigeria reports that a Commissioner of Police of the Nigerian Police Force (NPF), U.S. Shu'aibu is dead. CP Shuaibu died on Tuesday, June 6, 2023.
Meanwhile, Newsone Nigeria reports that the Inspector-General of Police, IGP Usman Alkali Baba, met with Senior Police Officers of the rank of Deputy Inspectors-General of Police (DIGs), Assistant Inspectors-General of Police (AIGs), and Commissioners of Police at the Peacekeeping Hall, Force Headquarters Abuja on Monday, 5th June 2023.
The meeting was to bring Strategic Police Managers abreast of the policy thrust of the newly inaugurated President and Commander in Chief of the Armed Forces, Bola Ahmed Tinubu, GCFR, particularly the President's directive on effective inter-agency collaboration for a synergized internal security architecture and addressing topical security issues in the country.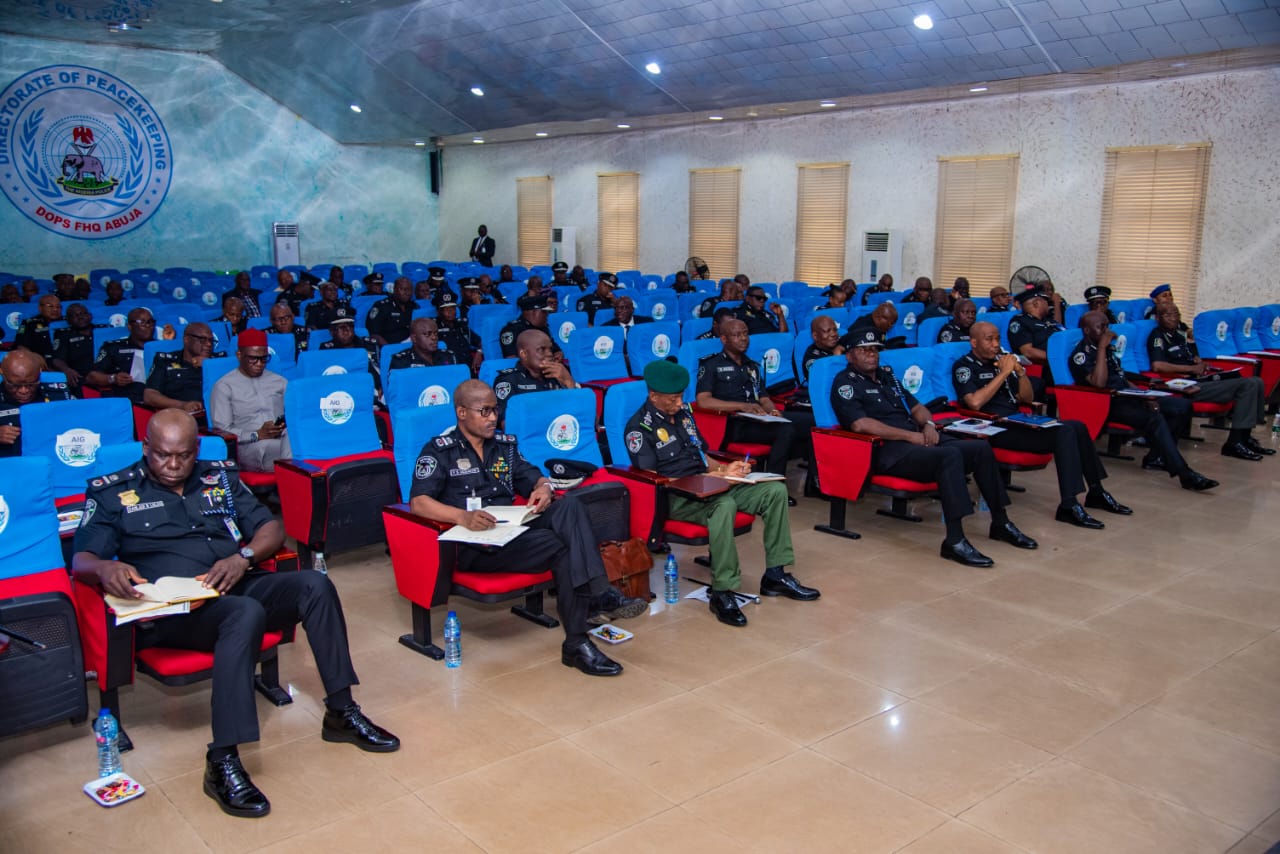 During the Conference, the IGP tasked the Strategic Police Managers to build on the quantum of achievements recorded within the months of January to May 2023, particularly the successful democratic transitioning of 29th of May, 2023, and develop proactive mechanisms for effective control of prevailing and projected threats across the country, including the aftermath of the fuel subsidy removal with the emerging threat of industrial strike action, and to forestall any untoward acts from political and non-political actors. He stressed that all hands must be on deck to maintain the needed peace and stability of our democracy even as we prepare for Democracy Day celebrations on June 12, while all peaceful protests must be managed professionally.
Similarly, the IGP noted that within the review period, a total of 1,630 criminal cases were recorded cutting across major offences such as Terrorism, Secessionism, Kidnapping, Armed Robbery, Banditry, and proliferation of firearms. During various police operations, 3,619 suspects were arrested, 486 firearms and 4,072 ammunition of various calibres were recovered. A total of 316 kidnapped suspects were rescued unhurt.