Naira Breaks Black Market Record Against Dollar, See New Exchange Rate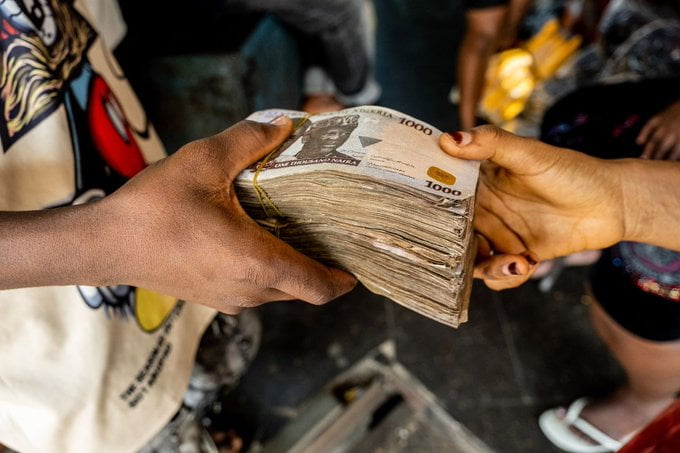 Naira has broken the black Market record against the dollar with a new exchange rate emerging.
Newsone reports that the Nigerian currency, the Naira which started the year 2022 with an exchange rate of  N560/per $1 at the parallel market better known as the black market, has slumped to N855 per dollar, checks by Newsone Nigeria on Wednesday evening, November 2, 2022, confirms.
This online news platform understands the value of Nigeria's naira deteriorated further against the dollar at the parallel market despite the Economic and Financial Crimes officials' crackdown on Bureau D Change operators in Abuja, Nigeria's capital city on Tuesday, November 2, 2022.
Newsone Nigeria reports that the naira traded at N855 per dollar as of Wednesday evening. On the black market, the players buy a dollar for N845 and sell for N855 on Wednesday evening, November 2, 2022, after they bought N800 and sold for N815 on Tuesday, November 1, 2022.
November 2 dollar to naira black market exchange rate: $1 dollar to naira = ₦855
| | |
| --- | --- |
| Dollar to Naira (USD to NGN) | Black Market Exchange Rate Today |
| Buying Rate | 845 |
| Selling Rate | 855 |
Newsone reports that the free fall of the naira at the black market could reach N1,000 per dollar in a matter of weeks despite President Muhammadu Buhari's federal government's frantic jackboot interventions, analysts say.
The CBN prohibited the sale of foreign exchange to BDC operators last year in a bid to arrest the fast fall of the country's currency. The apex bank had accused the BDCs of unauthorised sales of foreign exchange above the market they were authorised to serve.
Nigeria's anti-graft agency, the Economic and Financial Crimes Commission (EFCC), on Tuesday, November 1, 2022, raided the offices of black-market currency dealers in Abuja, arresting BDC merchants in an attempt to halt the country's currency's ongoing depreciation.
The raid came barely a week after the Godwin Emefiele-led apex bank announced plans to redesign the naira, giving Nigerians till January 31, 2023, to return their old currencies to the bank's vault.
However, experts have anticipated that politicians will overwhelm BDC operators with the old currencies that they have accumulated at home in an effort to avoid direct transactions with the bank, which will increase demand for dollars.
Meanwhile, Newsone reports that since the announcement of the plans to redesign the naira by the Central Bank of Nigeria (CBN), the dollar has continued to rise against the Nigerian naira raising questions if the dollar to naira exchange rate will favour the naira anytime soon.