DSTV Disappoints Customers Across Africa With New Restriction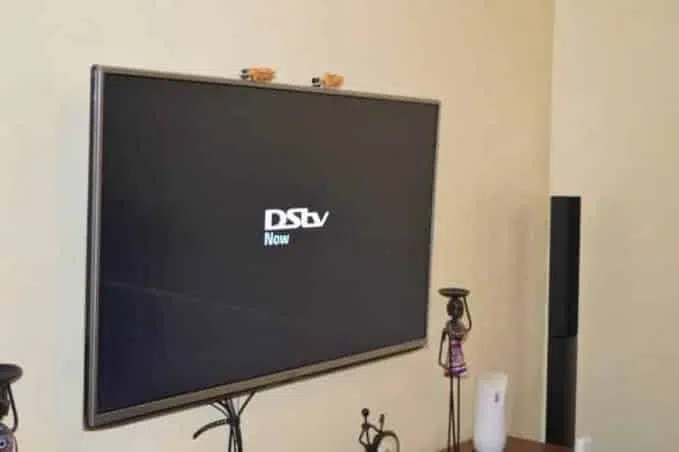 DSTV has disappointed customers across Africa with new restrictions.
NewsOne reports that Multichoice-owned pay-tv service DSTV has attracted discontent from customers in countries including Kenya and South Africa over new restrictions introduced on its DSTV Now streaming app.
This online news platform understands that in the changes set to take effect on March 22, streaming on DSTV will be limited to one device at a time. This poses a challenge to users today in connected households, who prefer to enjoy tailored content experiences on multiple devices including phones, smart TVs, tablets and laptops.
Where one person is watching football, for instance, another in the same household might be unable to watch cartoons or soap operas on a different device. To enjoy content on multiple devices simultaneously, you'll have to download content for offline viewing on one of the devices.
Customers will still be allowed to have up to 4 devices registered for streaming. It will not affect viewing on decoders. Customers can view DSTV on up to 3 decoders linked to the same subscription on Xtraview.
In a Frequently Asked Questions (FAQ) accompanying the announcement which was posted on the micro-blogging site, Twitter, DSTV explained; "It (the change) is one of many ongoing measures to counteract password sharing and privacy."
"Yes, the change will be made to all DSTV subscriptions across Africa, however, only customers making use of more than one concurrent stream will be directly affected by the change."
Newsone reports that DSTV will not limit the number of users who can login using the same subscription. It will, however, limit those who can stream concurrently.
There will be no related change to the pricing of DSTV subscriptions.
The changes will also notably not affect Multichoice's Showmax streaming service – which includes local and international movies, series and live sports.
DSTV has in recent years been countering the threat posed to its bottom line by streaming services and i*****l streaming of live sports.
The new DSTV restrictions have however attracted negative sentiments from DSTV customers across the continent, particularly Kenya and South Africa
Changes at DSTv:

"From 22 March 2022, customers will be limited to streaming DStv on one device at a time. They will still be able to watch previously downloaded content on a second device" pic.twitter.com/H85iRhG8xD

— Mwango Capital (@MwangoCapital) February 28, 2022
I'm cancelling my subscription coz for the amount I'm paying , this is nowhere near being worth it @DStv_Kenya

— Apostle Kyalo (@apostle_kyalo) February 28, 2022
@DStv_Kenya one step forward, twenty steps back, why then have the service available?

— Nick (@ngashnick) February 28, 2022