Is Davido Son Still Alive? What We Know About Ifeanyi Davido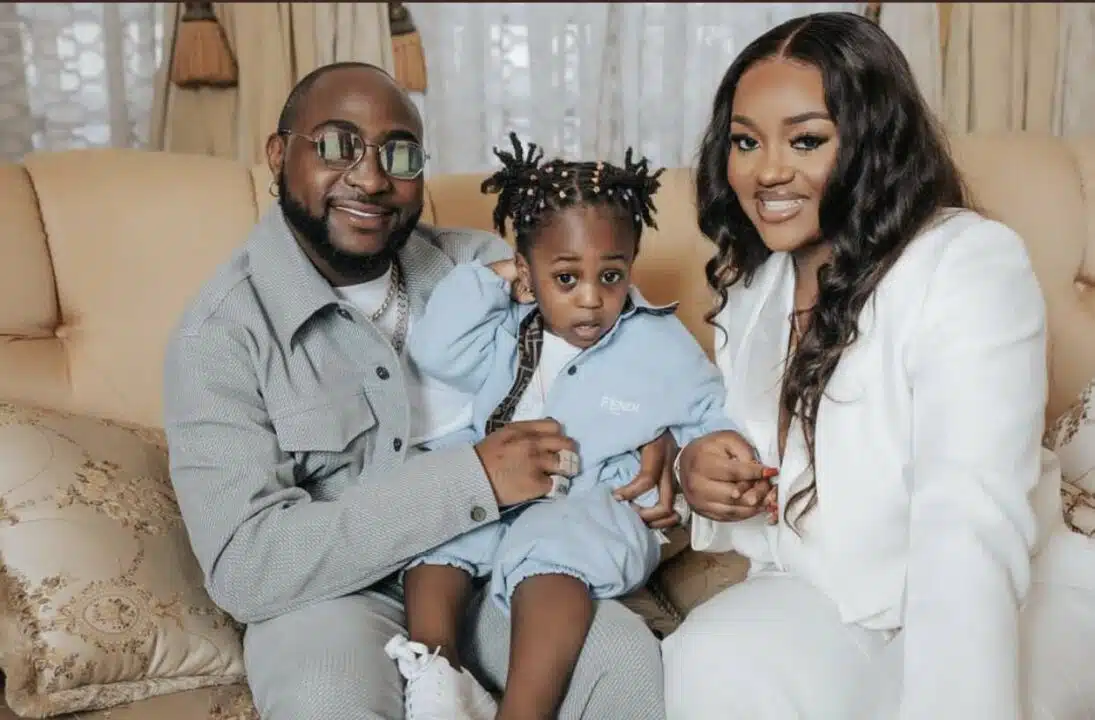 Is Davido son still alive? What we know about Ifeanyi Davido can be accessed below.
Newsone reports that Nigerian musician David Adeleke popularly known as Davido has lost his son Ifeanyi.
This online news platform understands that the three-year-old Davido son Ifeanyi drown in a private swimming pool at the family's residence in Lagos, according to a family source who informed Peoples Gazette about the development.
A report monitored on Peoples Gazette by Newsone Nigeria says: "The boy was inside water for too long and they pulled him out and rushed him to the hospital," the family source said under anonymity to await an official statement. "By the time they rushed him to Lagoon Hospital it was already too late."
Ifeanyi Adekeke was born on October 20, 2019, by Davido's girlfriend, Chioma Rowland.
Another source close to the family said Davido was travelling in the United States when the incident happened.  Chioma was believed to have travelled to Ibadan and left the child with a female domestic assistant.
is davido son still alive? who killed ifeanyi davido? cause of davidos son death
Newsone reports that singer Davido is yet to confirm the rumour making the rounds that his son Ifeanyi is dead. However, an edited screenshot showed Davido appearing to have confirmed Ifeanyi's death in a post on the social media network, Snapchat.
The post published at 19:01 GMT read: "Ifeanyi why. I had plans for you", it is, however, unclear if the post on Snapchat was made by the 30BG singer or if it was edited to fit into the ongoing rumour making the rounds.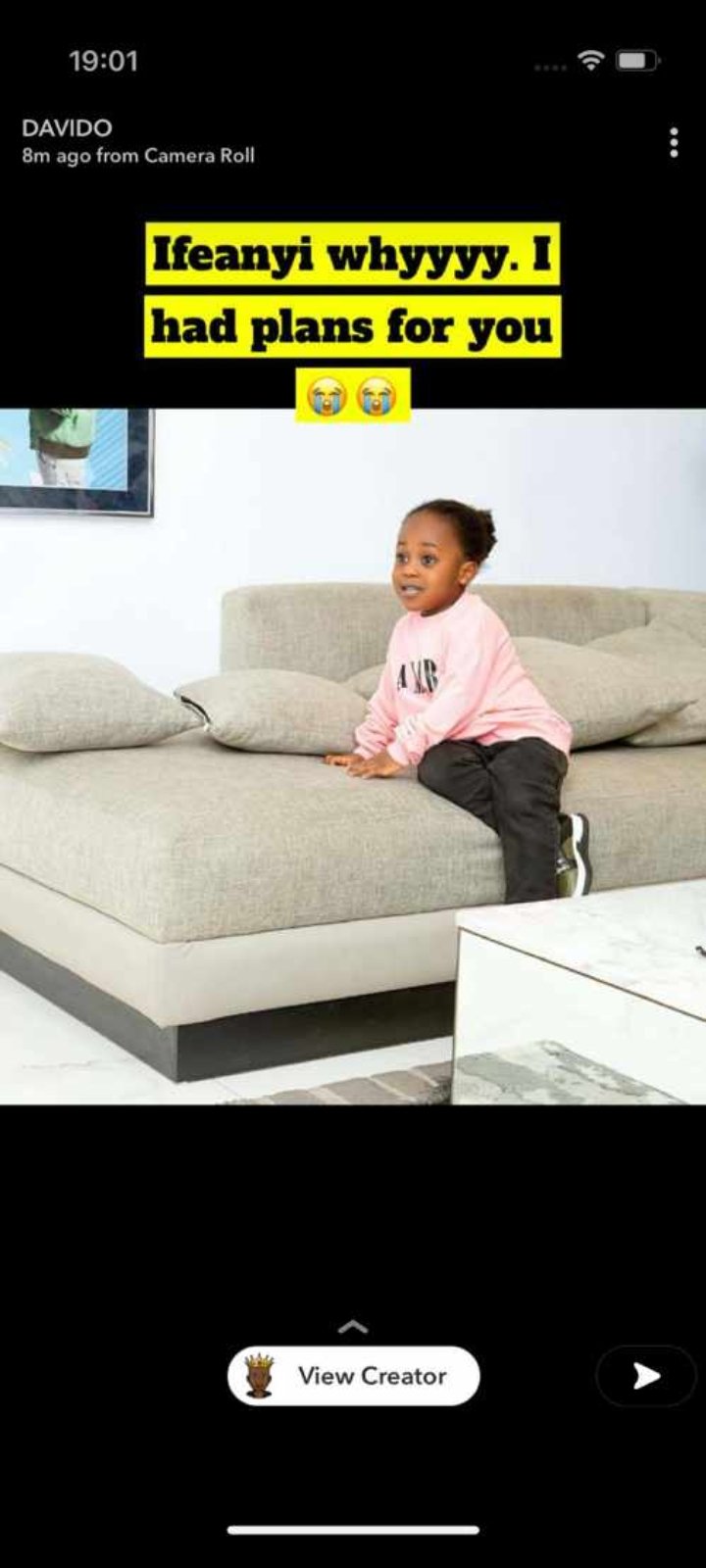 Another report by LindaIkeji says: "The tragic death occurred on Monday, October 31. Ifeanyi died by drowning at his dad's Banana Island home. He was rushed Evercare Hospital in Lekki where he was pronounced dead on arrival.
The report added that the couple had travelled for a family gathering to Ibadan yesterday and had left Ifeanyi with his minders who can't explain how he entered the pool without being noticed and drowned.  It noted that quite a number of people at Davido's House when the incident happened have been arrested.
According to the report, a distraught and inconsolable Dav
i
do was removed from Evercare Hospital and taken to his father's house where he remains as of press time. Quite a number of Davido's industry friends are at the hospital this night.
Eniola Badmus and Ifeanyi Davido: Why is she trending
Nollywood actress, Eniola Badmus is trending after she was accused by Twitter users of initiating the rumour of the death of Davido's son with a post on the social media network, Instagram. Newsone reports that Eniola Badmus is a close friend of the singer.
AY Comedian Confirms Ifeanyi is dead?
An Instagram post by ace comedian, Ayo Makun, popularly known as AY Comedian seems to have confirmed the death of Ifeanyi Davido in the early hours of Tuesday morning, November 1, 2022.
Makun wrote in the post, "The death of a child is unnatural, unfair and tragic. This hits me so bad."
Ifeanyi is alive – Nigerians
However, news from some quarters in Nigeria, claims that Ifeanyi is still very much alive but under close watch at the hospital.
What is Davido saying about Ifeanyi?
As of the time of filing this report, neither Davido nor Chioma Rowland was yet to issue a statement regarding the rumoured death of their first child together, Ifeanyi. The rumour has set the micro-blogging site, Twitter agog.
Meanwhile, Newsone Nigeria reports that Davido Son Ifeanyi death comes two years after another artist Dapo Oyebanjo, D'banj, lost his son, who similarly drown in the family swimming pool.