JUST IN: Lagos Labour Party Petitions DSS Against MC Oluomo Over Threats On Igbos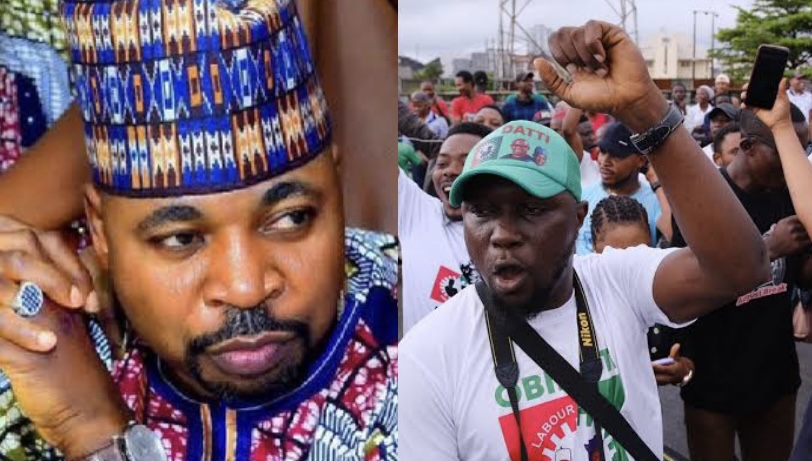 Lagos Labour Party has petitioned the DSS against MC Oluomo over threats on Igbos.
Newsone reports that the Lagos State Chapter of the Labour Party on Friday, March 17, 2023, petitioned the State Security Service (SSS), self-styled as the Department of State Services (DSS) against the head of the Lagos State branch of the National Union of Road Transport Workers Musiliu Akinsanya, popularly known as MC Oluomo.
This online news platform notes that the petition is coming after MC Oluomo threatened Igbos in Lagos in a viral video, asking them to stay at home if they won't vote for the All Progressives Congress (APC), Nigeria's ruling party tomorrow during the governorship and state house of assembly elections in Lagos State.
Newsone Nigeria recalls that MC Oluomo while addressing APC supporters in a viral video, had warned the Igbo resident in the state who will not vote for the party to stay at home ahead of this Saturday's governorship election.
"We have begged them. If they don't want to vote for us, it is not a fight. Tell them, mama Chukwudi, if you don't want to vote for us, sit down at home. Sit down at home," MC is quoted to have said.
Apparently displeased by the threats on Igbos by MC Oluomo ahead of the elections, the Lagos Labour Party petitioned the DSS today in a letter signed by the Lagos Labour Party Chairman, Pastor Dayo Ekong and the State LP Secretary, Sam Okpala.
Read Lagos Labour Party Petition against MC Oluomo below…
Meanwhile, Newsone reports that the Lagos State Commissioner of Police, Idowu Owohunwa, earlier on Friday, in an interview with TV Arise News, said that an investigation has been launched into the alleged threat.
The Lagos CP while reacting to MC Oluomo's threat on Igbos in Lagos, said, "We condemn in the strongest possible terms any act, statement, or an action that could be interpreted as hate speech or that could be interpreted as deepening political tension regardless of the brain that might be behind it. With regards to this specific video you mentioned, it is currently a subject of a detailed investigation."