Video: Tinubu's Victory Not God's Plan for Nigeria- Peter Obi Tells Pastors, Aisha Buhari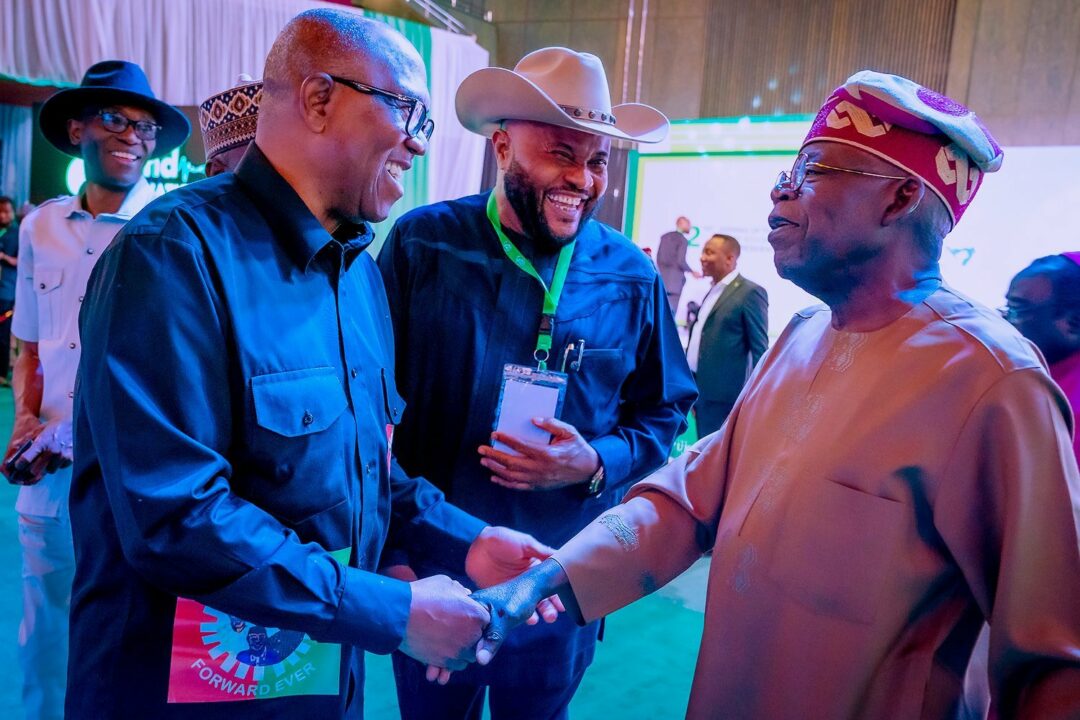 Peter Obi says Tinubu's victory in the 2023 election is not God's plan for Nigeria as claimed by some pastors.
Newsone reports that the Labour Party Presidential Candidate for the 2023 Elections in Nigeria, Peter Obi, has said replied to the recent comments by members of the All Progressives Congress (APC), Nigeria's ruling party and some Pastors that the victory of Bola Tinubu at the just-concluded presidential election, should be accepted as the will of God.
This online news platform recalls that Aisha Buhari, Nigeria's First Lady, last week described the victory of APC's Bola Tinubu in the 2023 presidential poll as the will of God.
"Regardless of our interests and diversity, we should all accept it as the will of Almighty God; we wouldn't have done it without his grace.
"It is a victory for all Nigerians. I am optimistic that the President-Elect will not betray the trust and confidence that Nigerians reposed in him. It is now time to move on and focus on the path of `a renewed hope' for Nigerian women and youths," she said.
However, reacting in a post-election interview with Arise Television, which was monitored by Newsone Nigeria, Peter Obi, a former governor of Anambra State, faulted the First Lady's comment saying God's wish is doing the right things and not vice-versa.
When asked if he would accept Tinubu's victory as the wish of God as some religious leaders rightly claimed, Obi emphatically answered; "What they are actually preaching is the problem of Nigeria. The problem of Nigeria is accepting wrongdoing and what is unacceptable. That is using God's name in vain. That is not what God is saying. God said do not use my name in vain.
"So, what they are saying is not God's wish, it is not God's plan for Nigeria," the former Anambra State Governor said on Arise TV Morning Show.
Watch Peter Obi talking about Tinubu's victory below…
Obi said pastors are using the name of God in vain
Na Tinubu Supreme Court
pic.twitter.com/5RG09vqrbd

— Owoyemi  (@owoyemiFB) March 13, 2023
Meanwhile, Newsone had reported earlier that the Independent National Electoral Commission (INEC) declared the presidential candidate of the All Progressives Congress (APC) as the winner of the 2023 presidential election.
INEC subsequently declared Tinubu as President-Elect after he came out tops in 12 of Nigeria's 36 states, and secured significant numbers in several other states to claim the highest number of votes — 8,794,726, almost two million votes more than his closest rival — Atiku.
Atiku, 76, who has now run for president six times, got 6,984,520 votes, while Obi, who, in less than a year, galvanised young voters in a manner some have described as unprecedented finished the race with 6,101,533.
Both Obi and Atiku said the election was flawed and have challenged it in court. They faulted INEC for not uploading election results from polling units electronically to the commission's Results Viewing Portal (IReV), as stipulated by Section 60 of the Electoral Act 2022.