Federal Government Takes Fresh Decision On N-Power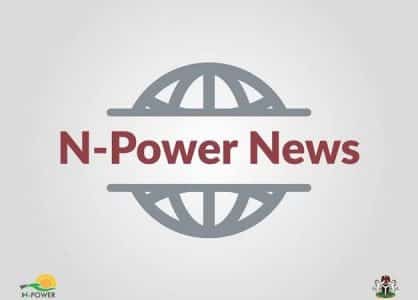 The Federal Government led by President Muhammadu Buhari has said it will overhaul the N-Power scheme, school feeding programme and other projects under the National Social Investment Programmes (NSIPs).
NewsOne Nigeria reports that the spokesperson at the Ministry of Humanitarian Affairs, Disaster Management and Social Development Rhoda Ishaku Iliya made this known in a statement.
"All present processes, especially beneficiary enrolment and payments including for consultancies, are being scrutinised and stakeholders are being consulted for inputs that will lead to the total overhaul of the programmes in order to achieve the purposes for which they were established," the spokesperson said in a statement.
The ministry's spokesperson said the planned overhaul of the NSIPs is to ensure maximum transparency, better efficiency and more prudent application of resources.
Iliya explained that the process of overhauling the programmes will involve observing and enforcing diligence in the NSIP processes for full compliance with extant regulations and best practices in public sector financial transactions.
The ministry's spokesperson said the overhauling was part of President Muhammadu Buhari's plan to institutionalize the programmes.
"It is hereby emphasised that the Ministry is determined to give maximum effect to the laudable decision of government to institutionalize the NSIPs, the implementation of which is costing the government billions of Naira annually," Iliya said.