Coronavirus In USA: Top 20 Counties With U.S. Coronavirus Deaths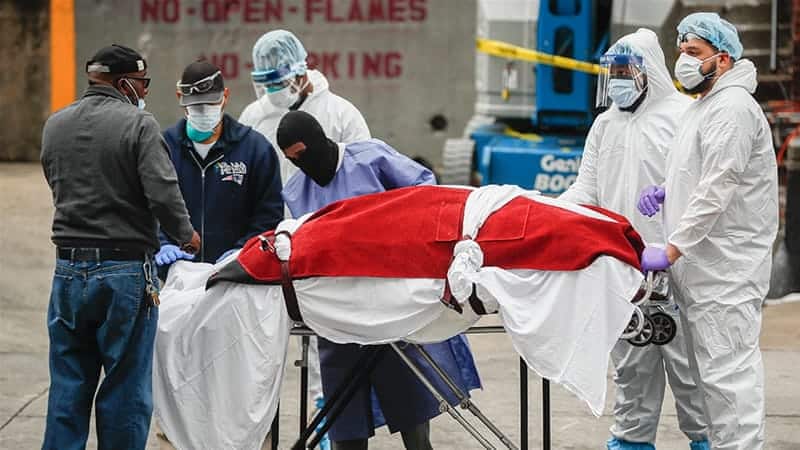 Coronavirus in USA, the top 20 Counties by the number of U.S. Coronavirus deaths have been obtained by NewsOne Nigeria.
NewsOne Nigeria reports that according to the latest figures published by Johns Hopkins University, 3,502,126 COVID-19 cases have been detected worldwide, with 247,107 Coronavirus deaths and 1,124,127 people now recovering.
In the USA, there have been 1,154,621 Coronavirus cases with 67,498 COVID-19 deaths. 180,152 people have recovered from the Coronavirus (COVID-19) pandemic.
Below is the top 20 Counties by the number of Coronavirus deaths in the United States