Classified Football Pools Fixtures: Week 50 Pool Result – AUSSIE 2020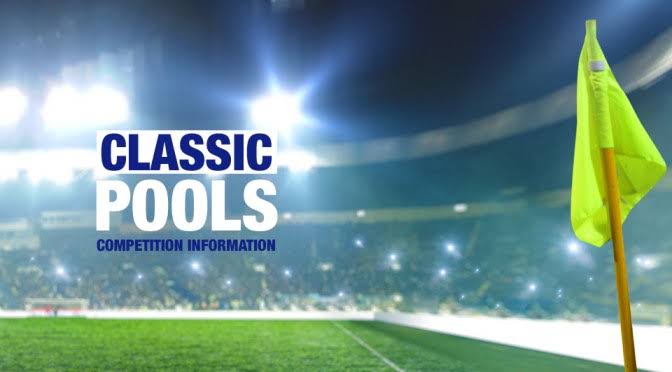 Classified football pools fixtures and week 50 pool result 2020– AUSSIE 2020 have emerged.
NewsOne Nigeria reports that the pool fixtures are for forty-nine (49) football matches in Australia.
Below are the Classified Football Pools Fixtures & Latest Pools Panel Results, Week 50 pool result 2020 For The Week- AUSSIE 2020…
Week Number: 49 Season: Aussie 2020 Match Date: 20-June-2020
We publish Football Pools Results upon full-time (FT) confirmation. Pools panel results are published at half-time (HT) by an association known as the Football Pools Panel.
Week 50 Classified Football Pools Fixtures
№
Australia Football Pools Fixtures
1
Blacktown C.
Leichhardt
2
Manly U.
Sydney FC
3
Mt Druitt T.
Marconi S.
4
Rockdale C.
Sydney Oly
5
Sutherland S.
North Shore M.
6
Wollongong W.
Sydney U.
7
Blacktown S.
Bonnyrigg W.
8
Central Coast
H. Brumbies
9
Mounties W.
W. Sydney W.
10
Northern T.
St George FC
11
SD Raiders FC
Spirit FC
12
St George C.
Hakoah S.
13
Bankstown C.
Canterbury B.
14
Central Coast
Dulwich H.
15
Dunbar R.
Sydney U.
16
Gladesville R.
Bankstown U.
17
Eastern L.
St Albans S.
18
Heidelberg U.
Dandenong C.
19
S. Melbourne
Altona M.
20
Bulleen L.
Goulburn V.
21
Manningham
Langwarrin SC
22
Moreland C.
Pascoe V.
23
Northcote C.
N. Geelong
24
Werribee C.
Kingston C.
25
Armadale
Gwelup C.
26
Inglewood U.
Cockburn C.
27
Perth Glory
F. Athena
28
Perth
Balcatta
29
Rockingham C.
ECU Joondalup
30
Sorrento
Bayswater C.
31
Joondalup U.
Ashfield
32
Mandurah C.
Olympic K.
33
Stirling L
Quinns
34
Subiaco
Fremantle C.
35
Swan U.
Western K.
36
UWA Nedlands
Forrestfield U.
37
Broadmeadow M.
Weston W.
38
Edgeworth E.
Newcastle O.
39
Lambton J.
Charlestown C.
40
Maitland
L. Macquarie
41
Valentine FC
Adamstown
42
Kingborough L.
Clarence Z.
43
Olympia W.
Devonport C.
44
Riverside O.
Launceston C.
45
S. Hobart
Glenorchy K.
46
Canberra C.
Canberra O.
47
Gungahlin U.
Belconnen U.
48
Tuggeranong U.
Monaro P.
49
Woden W.
Tigers FC
Week 50 Pools Fixture… Week 50 Pool Result – AUSSIE 2020