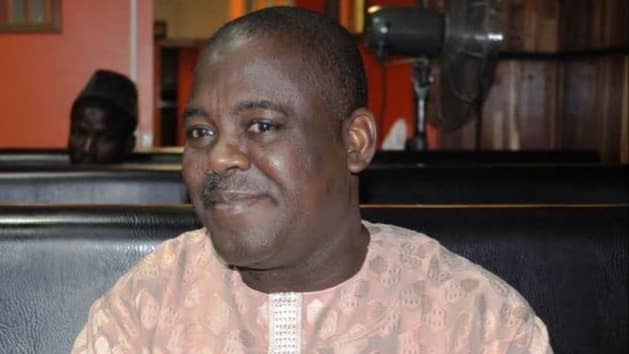 Former Nigeria Airforce Chief, Air Vice Marshal Alkali Mohammadu Mamu, has been jailed by an Appeal Court.
NewsOne Nigeria reports that the acquittal of Mamu, a former Group Managing Director of the Nigerian Air Force (NAF) Holding Company and Air Force Commanding, Training Command, has been reversed.
Mamu was acquitted of the corruption charges against him by Justice Salisu Garba of the high court of the Federal Capital Territory (FCT), The Nation reports.
A three-man panel of justices of the Court of Appeal sitting in Abuja, Nigeria's capital, however, reversed the acquittal on Wednesday, July 15 and convicted and sentenced Mamu to two years' imprisonment in respect of one, out of the charges preferred by the Economic and Financial Crimes Commission (EFCC).
The appeal court acquitted Mamu on three other counts on the grounds that the prosecution failed to prove those counts. Mamu was convicted on count two, in which he was found to have "corruptly" accepted a gift of $300,000, through Kalli Fertilizer Company (a firm owned by his daughters) from Himma Abubakar, owner of Societe D' Equipment International Nig. Ltd (SEI Nig Ltd), a company engaged to supply military equipment to NAF, under Mamu's supervision.
Former Nigeria Airforce Chief gets an option 
The former Nigeria Airforce Chief was also given an option of N500,000 fine. He was one of the senior military officers accused of abusing their positions by the presidential committee on the Audit of Defence Equipment Procurement (CADEP), which was mandated to look into contracts awarded for military procurements.