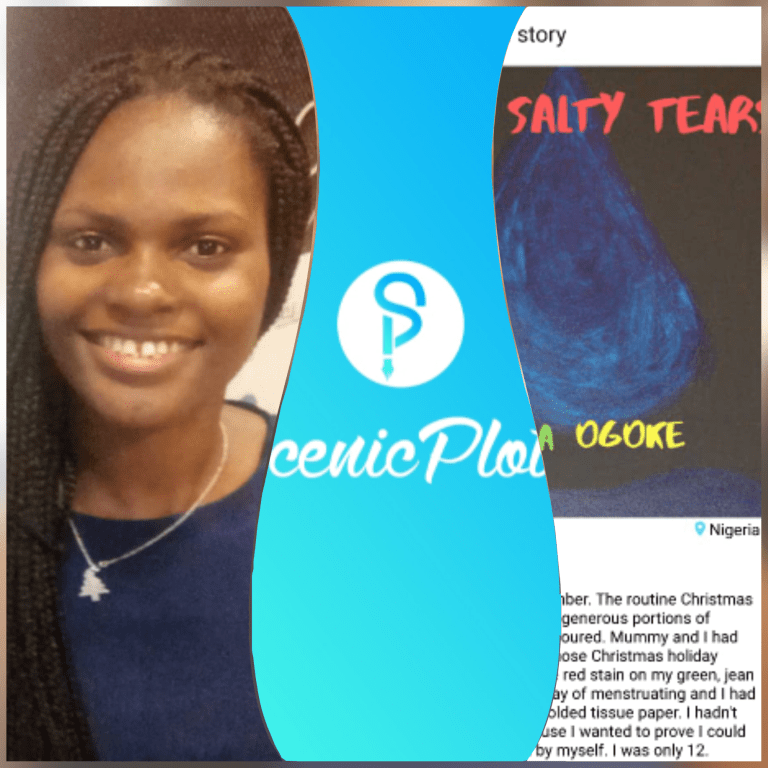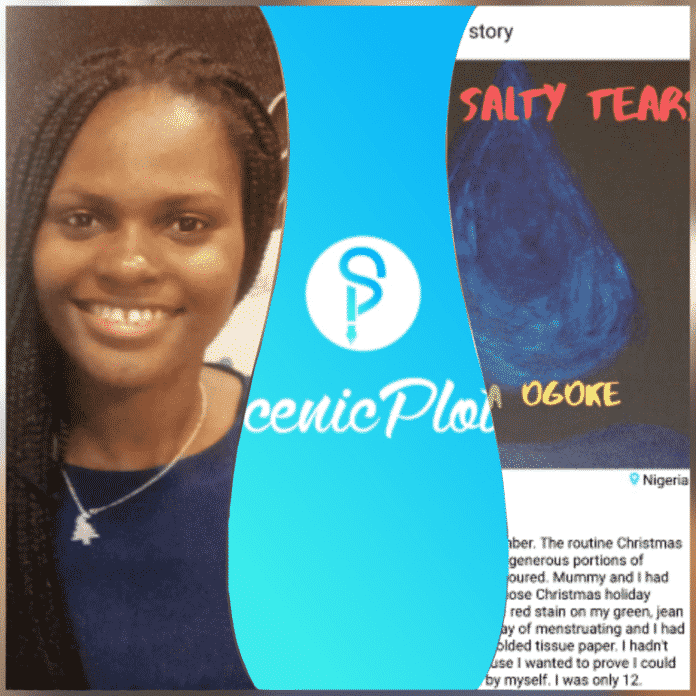 Are you a creative script-writer looking for ways to break into the Nollywood industry but don't know the right channel to go through? Scenicplots is that platform you've been looking for. Despite Nollywood being a large industry with so many doors, most lead to nowhere and it could be frustrating after already getting your hopes up – Don't Give Up, Nollywood Needs You.
It's no news that Nollywood is in need of innovative and exceptional writers that could change the stereotypes that greet us on the screen every day, but unfortunately, most of these deep thinkers are among the upcoming community that can't get through the 'necessary' doors.
Scenicplots is cutting those redlines and offering you a seat in Nollywood at little cost, with the hope that your entry into the industry will end the audience dependence on Hollywood for outside-the-box movies – this is the reason Scenicplots as a platform for creative writers was launched by U.S-based movie producer, Chinazor Onianwah.
Recently, EbonyLife Production secured a deal with Netflix for several movie productions. This kind of opportunity is only limited to those that have the connection as it doesn't go round the table – because UK and U.S are not Nigeria, opportunities are in limited hands. But Scenicplots intends to change the status quo by getting everybody through the 'necessary door'.
Scenicplots Is The Necessary Door You Need
As a script-writer, your search for opportunities in Nollywood has ended once you login to Scenicplots because the platform entails everything a writer needs to breakeven in Nollywood. The platform is known for its connectivity – let's explain.
Scenicplots Gives You Exposure: Joining the writers' community on Scenicplots, you get all the exposure a script-writer needs even before your script hit the screens. Scenicplots is a platform with growing readers that are craving for that creative scenes you want to piece together.
So your stories on Scenicplots are positioned to become a blockbuster due to the platform's exposure even before the Nollywood glitz comes knocking.
Scenicplots Makes You A Co-Author: With Scenicplots, you don't need to stress yourself by writing long scripts, you can join stories already published on the platform, i.e, read an ongoing story build on Scenicplots you like? you can add your scenes into the story from the last scene – each scene is expected to be written in at least 1000 words.
That way, you become a co-author of the story when it ends and you get credit as a co-writer. But if you prefer to start your own story or already have your own complete story, you are expected to break each scene down to at least 1000 words.
Scenicplots Secures Your Work: In 2018, Hakkunde screenplay writer, Tomi Adesina, accused iROKOtv of adapting her blog series "Beautiful Stranger" into its movie "Swings,". This was done without her consent, she had to get her lawyers involved.
While iROKOtv might not know about the theft as the company disclosed that it buys movie license from movie producers, someone somewhere had lifted the blog series and pitched it as theirs to iROKOtv.
Intellectual Property theft is a major issue in Nollywood. Actress Omoni Oboli had also experienced hers, and she had to fight the case in court. With Scenicplots, there's no fear of intellectual property theft as Scenicplots is a secured and registered platform.
Whenever your story is used by a third-party movie producer, Scenicplots get the law-backing that ensures you get paid. That's what makes Scenicplots a safer space than a blog or even your laptop or folder, because you can trace the leak.
Scenicplots Pays You For Every Story: For every scene you join or contribute on Scenicplots, you get paid; the system algorithm gives you 0.35 USD, 0.70 USD, and 1.05 USD depending on the category which falls between bronze, silver and gold respectively.
So you are not just writing for passion, you get paid for it as well. Scenicplots is where passion meets financial reward. The payment can serve as a longterm investment for every writer depending on your foresight as an individual.
Scenicplots Pays You Royalty: The payment you get for every scene you contribute is different from your royalty earnings. Your royalty earnings kick-in once a story you are a co-author of gets adapted into a movie.
Regardless of when or the year it was adapted, once a movie producer picks interest in the story, you get notified and get paid your royalty – it's as simple as that.
Scenicplots Gives Access To Production Outfit: The founder of Scenicplots is a movie producer. Onianwah owns Ben Collins Production, so you are in good hands. So if any movie funder develops an interest in your story on Scenicplots, you don't have to go in search of what's in your shokoto (trouser) in Sokoto.
Scenicplots Connects Your Stories To Funders: Earlier, it was stated that EbonyLife Films secured a Netflix deal for screen-adaption of books written by Wole Soyinka and Lola Shoneyin; that is the goal of Scenicplots, as its heading towards same direction.
Scenicplots plans to connect with Video-On-Demand (VOD) giants like Netflix, Amazon, iRoko and many movie funders to pitch the high-rated and most popular stories of underserved writers on its platform – which means your story could become an Originals or third-party movie streaming on a global platform. So with Scenicplots, if you can write a story, it can be filmed.
So, now you understand why it was stated earlier that you don't need to stress yourself seeking for opportunities, Scenicplots is all the necessary door you need to get the opportunities a storyteller seeks. Scenicplots do all the work for you, all you need do is to register on Scenicplots mobile app and write – and you get paid for that too.