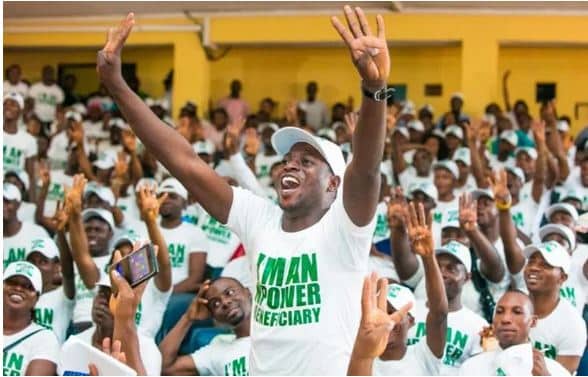 Npower Transition Programme For Npower Batch A and B update has emerged.
Are you batch A or B Npower beneficiary? There is good news for you now as all Focal Persons of National Social Investment Programmes (NSIPs) in all the states to submit an updated list and details of the exited NPower beneficiaries of batch A and B that are interested in participating in the transition plans of the ministry.
Update on filling the Npower Transition Form 2020 For Each State In Nigeria is provided here. This Npower Batch A and B is now available. The Federal Ministry of Humanitarian Affairs is currently engaging various MDAs including the CBN and the Federal Ministry of Agriculture and Rural Development to ensure that the eligible exited beneficiaries are transited to government progammes or even employment where available.
Npower Transition 2020 Registration at NPVN Portal – Npower Transition News
Npower Transition 2020
We want to inform all interested candidates that the job Npower Transition Registration 2020 has been reopened.
All the 2016 Npower beneficiaries should keep in mind that registration will be opened for a few days. So, without wasting time, complete the applicable registration process.
NPVN Transition Portal– What is Npower Transition Survey
Federal Government introducing the N-Power Transition survey which they said is "to help further map Batch 1 beneficiary to available economic opportunities."
The government adds that it aims "to improve specialized training to matched opportunities" for beneficiaries of the scheme.
The transition survey will only help N-power Nigeria to understand the best place to fix beneficiaries.
All 2016 volunteers are encouraged to visit the npvn dashboard to start filling the Npower transition survey form.
Below are some key takeaways:
Participation in the survey DOES NOT guarantee employment or retention.
It is in NO WAY CONNECTED TO THE EXIT OF N-POWER VOLUNTEERS from the Programme.
Presented options are NOT FINAL and more options will be made available periodically depending on economic realities.
Available Options
6 options provided for N-power Transition. Beneficiaries have the option to chose from any available one.
Become a SANEF Agent: with 50,000 Naira you can begin your journey in Entrepreneurship as a SANEF.
Start a Business with a GEEP Loan: 100,000 Naira loan to enable you to begin a business in your community
Become a Teacher: Teach as a School teacher in your community. Start a Farm/Expand your Farm: Begin farming and start feeding the nation. Become a Field/Data Agent: Work as an Agent for a Bank, Research Agency or Consumer Goods company, join the community collection
Become a Community Policeman: Join the Police force to secure and protect your community.
Npower Batch Transition Form (Batch A and B) Details:
Also, Npower beneficiaries from Bayelsa state have been given till 11pm on the 30th August 2020 as it deadline for beneficiaries to fill its transition form. SUBMIT HERE
UPDATE ON N-POWER TRANSITION PLAN FOR BENUE STATE
In previous Press Releases, we had intimated our NPower beneficiaries in Batches A and B about efforts by the Federal Ministry of Humanitarian Affairs, Disaster Management and Social Development to identify their aspirations and skills, develop a talent pool and subsequently secure placements for them based on their preferences.
This necessitated the call by the Ministry on NPower enrollees who are interested in opportunities within the public sector (Ministries, Departments and Agencies) to indicate by sending their details to the Benue State Office of the National Social Investments Programme for onward submission to Abuja.
Latest NPower News 2020 Continues:
Beneficiaries who had earlier submitted their details for consideration into the public sector are requested to update their records by forwarding their N-Power recognised Phone Numbers and N-Power IDs to benuestatenpower@gmail.com or benuestatenpower@yahoo.com.
OTHER TRANSITION OPPORTUNITIES (PRIVATE SECTOR AND BUSINESSES)
The next phase of the transition plan has commenced with the pooling of talents for beneficiaries interested in opportunities within the private sector and loans to start up their businesses. Beneficiaries who wish to be considered for these opportunities are required to forward the following to the Benue State N-Power Co-ordinating Unit.