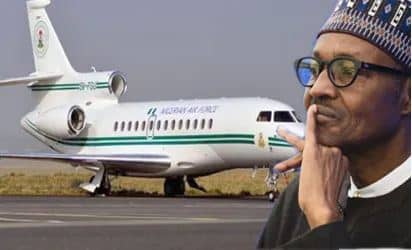 FG has imposed a fresh travel requirements on UK passengers and others Coming Into Nigeria
NewsOne Nigeria reports that the Federal Government led by President Muhammadu Buhari has imposed fresh travel requirements on passengers coming into the country from the United Kingdom and South Africa as from Monday.
Dr Sani Aliyu, the National Coordinator of the Presidential Task Force on COVID-19, who disclosed this at the PTF's briefing in Abuja on Thursday, said penalties including passport or visa suspension for at least six months would be imposed on violators.
The minister also said the passport numbers of the first 100 violators of international travel protocols would be published by the weekend.
According to the minister, the imposition of fresh travel requirements on passengers from the two countries was due to the emergence of new strain of the virus in the UK and additional mutant of it discovered in South Africa.
His words:  "There are new traveling requirements for people traveling from the UK and South Africa effective from 0001 hours on Monday, December 28, 2020.
"It is the responsibility of those passengers to make sure they familiarise themselves with these new rules, and airlines will be informed accordingly."
The minister noted that international passengers were generally required to visit the Nigerian international travel portal to upload their negative COVID PCR result, generate a Permit to Travel document, also referred to as the QR Code, and also pay for the second PCR COVID test that would be conducted on them by their seventh day of arrival in the country.
He said in addition to these, a special register would be open for UK and South African passengers to enhance their tracking by the government on their arrival to the country.
His words; "We will open a special register at the airport for all passengers arriving from these two countries.
"We will have an enhanced surveillance so that these passengers will be contacted after they have arrived home.
"We will be checking on them to see if they are having symptoms.
"But even more importantly by Day 7, we expect these passengers just like any other passengers coming from outside the country to unfailingly go for COVID PCR test which you must have paid for before boarding the aircraft."