FG has sent important message to past Npower beneficiaries over NEXIT programme.
NewsOne Nigeria reports that the Federal Government led by President Muhammadu Buhari has made a provision for those who were unable to verify this registration.
This online news platform understands that FG is about to fulfil one of the exit packages promised by the exited batch A and B Npower beneficiaries.
For some time, now, the FG in collaboration with the Central Bank of Nigeria (CBN) has opened a portal that will enable the two batches to register to benefit in the NEXIT program.
A large number of beneficiaries have registered and verified successfully.
Notwithstanding, there are some people which have not been able to verify their registration.
The affected beneficiaries especially those that make use of the Naij.com email address, therefore, have the visit the link below to fill the form carefully.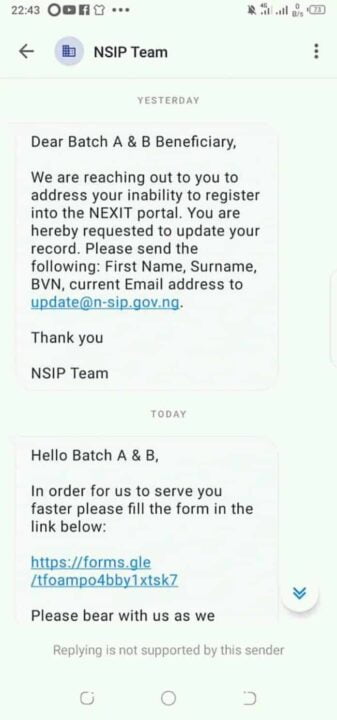 In regards to the above message, beneficiaries with the above e-mail address will receive such a message and link to enable them to board through the N-exit application hiddle and send the following:
Name: surname first name and other name
BVN
Phone number
Current email address.
To update@n-sip.gov.ng
See the full message from the NSIP team below…