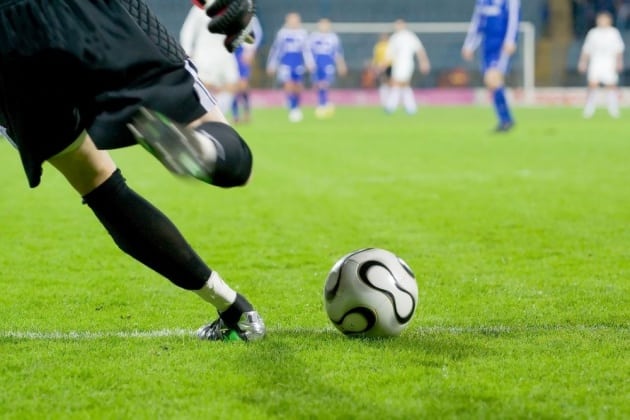 Week 47 Pool Result for Sat May 29, 2021, AUSSIE 2021 can be accessed below.
Newsone reports that the pool fixtures are for forty-nine (49) football matches in Australia.
Week Number: 47 Season: AUSSIE 2021 Match Date: 29-May-2021
We publish Football Pools Results upon full-time (FT) confirmation. Pools panel results are published at half-time (HT) by an association known as the Football Pools Panel.
Below are week 47 pool fixtures and week 47 pool result 2021 from pool agent – AUSSIE 2021
#
Past Coupon Results
Result
Status
1
Leichhardt

(1)

 

x

 

(1)

Sydney O.

score draw

FT

2
Blacktown C.

(2)

 

x

 

(2)

Manly U.

score draw

FT

3
Mt Druitt T.

(3)

 

x

 

(0)

Wollongong W.
Home

FT

4
North Shore

(2)

 

x

 

(2)

Sydney FC

score draw

FT

5
Rockdale C.

(0)

 

x

 

(2)

Marconi S.
Away

FT

6
Sydney Utd.

(0)

 

x

 

(0)

Sutherland S.

no score draw

FT

7
Bonnyrigg W.

(3)

 

x

 

(2)

SD Raider
Home

FT

8
Central Coast

(1)

 

x

 

(0)

Mounties W.
Home

FT

9
H. Brumbies

(1)

 

x

 

(4)

Hakoah S.
Away

FT

10
Spirit FC

(1)

 

x

 

(2)

Northern T.
Away

FT

11
St George C.

(3)

 

x

 

(2)

Blacktown Sp
Home

FT

12
W. Sydney W.

(0)

 

x

 

(1)

St George FC
Away

FT

13
Brisbane R.

(2)

 

x

 

(2)

Olympic FC.

score draw

FT

14
Brisbane S.

(0)

 

x

 

(1)

Eastern S.
Away

FT

15
Gold Coast K.

(1)

 

x

 

(4)

Peninsula P.
Away

FT

16
Lions FC

(0)

 

x

 

(2)

Sunshine C.W.
Away

FT

17
Logan L.

(3)

 

x

 

(2)

Gold Coast U.
Home

FT

18
Magpies C.

(3)

 

x

 

(2)

Redlands Utd.
Home

FT

19
Brisbane C.

(6)

 

x

 

(2)

Sunshine Coast
Home

FT

20
Souths Utd.

(1)

 

x

 

(2)

Wynnum W.
Away

FT

21
SWQ Thunder

(0)

 

x

 

(2)

Mitchelton
Away

FT

22
Altona M.

(P)

 

x

 

(P)

Hume C.
Away

Panel

23
S. Melbourne

(P)

 

x

 

(P)

Heidelberg U.

score draw

Panel

24
Brunswick C.

(P)

 

x

 

(P)

Langwarrin S.
Home

Panel

25
Goulburn V.

(P)

 

x

 

(P)

Werribee C.
Home

Panel

26
Moreland C.

(P)

 

x

 

(P)

Bulleen L.

score draw

Panel

27
N. Geelong W.

(P)

 

x

 

(P)

Manningham U.

score draw

Panel

28
Balcatta

(1)

 

x

 

(0)

Rockingham
Home

FT

29
Bayswater C.

(2)

 

x

 

(2)

Gwelup C.

score draw

FT

30
Cockburn C.

(1)

 

x

 

(1)

Inglewood U.

score draw

FT

31
Floreat A.

(3)

 

x

 

(1)

Armadale
Home

FT

32
Perth G.

(1)

 

x

 

(0)

Sorrento
Home

FT

33
Perth

(1)

 

x

 

(0)

E. Joondalup
Home

FT

34
Adelaide O.

(1)

 

x

 

(1)

Adelaide C.

score draw

FT

35
Cumberland

(1)

 

x

 

(0)

Croydon K.
Home

FT

36
Metro Stars

(1)

 

x

 

(0)

Blue Eagles
Home

FT

37
S. Adelaide

(2)

 

x

 

(1)

Raiders
Home

FT

38
Ad Cobras

(0)

 

x

 

(1)

Playford C.
Away

FT

39
Adelaide V.

(0)

 

x

 

(1)

Adelaide H.
Away

FT

40
Eastern U.

(0)

 

x

 

(3)

Modbury J.
Away

FT

41
Adamstown

(1)

 

x

 

(3)

L. Macquarie
Away

FT

42
Broadmeadow

(2)

 

x

 

(1)

Edgeworth E.
Home

FT

43
Lambton J.

(2)

 

x

 

(1)

Maitland
Home

FT

44
Valentine FC

(0)

 

x

 

(1)

Newcastle O.
Away

FT

45
Weston W.

(2)

 

x

 

(2)

Charlestown

score draw

FT

46
Belconnen U.

(1)

 

x

 

(1)

Tugger Utd.

score draw

FT

47
Canberra C.

(2)

 

x

 

(1)

Tigers FC
Home

FT

48
Canberra O.

(1)

 

x

 

(2)

Monaro P.
Away

FT

49
Gungahlin U.

(1)

 

x

 

(2)

W. Canberraq
Away

FT
Week 47 Pool Result For Sat May 29 – Week 47 Pool Result 2021 – AUSSIE 2021