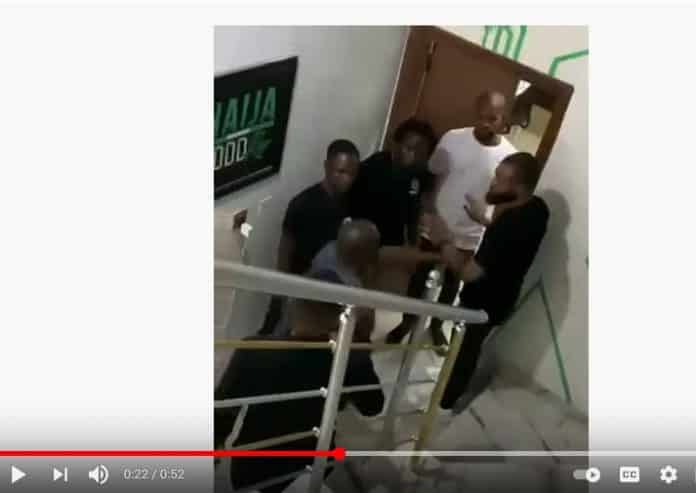 Jim Iyke has beat Uche Maduagwu up for asking EFCC to invite him.
Newsone reports that a video has emerged on the internet showing the moment two Nollywood actors, Jim Iyke and Uche Maduagwu fought following a call by the latter for the Economic and Financial Crimes Commission (EFCC) to invite the former for questioning over his life style.
This online news platform recalls that controversial Nollywood actor, Uche Maduagwu, had called on the EFCC to invite Jim Iyke to explain the source of his income.
Newsone reports that Uche had taken to his Instagram page and wrote: "Please nobody should beg me on this matter because I have already made up my mind on this issue. Is JimIyke the only one in nollywood?
"Look at the expensive lifestyle e dey LIVE up and down in Lagos and Abuja? Someone told me e no DEY buy expensive clothe from naija again, e now import the most expensive ones abroad, please what is his source of wealth again?
"Any day we meet or see I go use my Abuja connection to beg EFCC boss to invite am, we never recover from what hushpuppi do us, now this one is changing expensive CARS up and down like Hushpuppi of movie industry, even if dem pay me ten million Naira to enter movie location with am, if e no tell us his source of wealth I go refuse."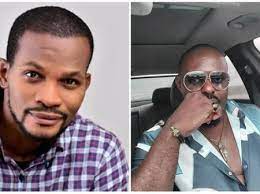 Apparently displeased with the call from the actor, Newsone Nigeria reports that Jim Iyke clashed with Uche in a yet to be identified place.
The clash in the process, led to Uche threatening Jim Iyke that he must make sure he is arrested by EFCC while, the apparently furious Jim Iyke moved towards him to beat him again but was heard back by those with him.
Watch Jim Iyke and Uche Maduagwu fight below…