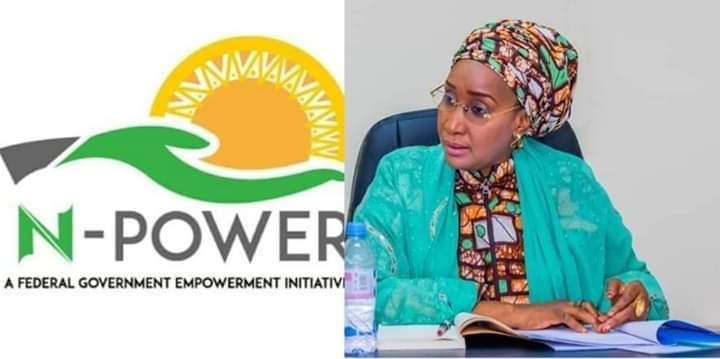 Latest Npower news for today Thursday 2nd September 2021 can be accessed below.
Newsone understands that many NNpower Batch C Applicants are eager to get the latest happening on Npower, we have compiled the Latest Npower News for you. So all NPower applicants should read this article to the end and always come back from time to time to check for more updates.
Before we continue, if you are an unemployed fresh graduate, then make sure you apply for Nigeria Jubilee Fellowship Programme Application Form 2021/2022
1. When NPower Batch C Successful Beneficiaries Will Resume Work
The Npower Programme remains work and earn scheme and the Ministry of Humanitarian Affairs, Disaster Management, and Social Development have equipped Independent Monitors to monitor beneficiaries' activities in the States and Local Government areas when the beneficiaries are deployed.
The question many have asked is when the successful 2020/2021 N-power beneficiaries will resume work even as a large number of beneficiaries are yet to be deployed.
To answer the question, every deployed N-power Beneficiary whose Letter of engagement has been duly signed by the head of his/her PPA has been accepted and automatically resumed work.
Due to the fact that Physical verification will take place as clarified by the Nasarawa State Focal Person, Imran Usman Jibrin, the official resumption of work would be after the Physical Verification has taken place.
2. Nasarawa State FP Confirms There Will Be Physical Verification
The Nasarawa State Focal Person has confirmed in a report that there will be Physical Verification for Npower Batch C as the Deployment of the successful beneficiaries continues across the States of the Federation.
The Focal Person of Nasarawa State, Imran Usman Jibrin, in a public service announcement on Saturday confirmed that the applicants who made the final list of the successful 510,000 beneficiaries would undergo a physical verification at their respective Local Government areas after being accepted in their places of Primary Assignment.
Jibrin who encouraged the beneficiaries to download their posting letters and quickly head to their PPAs for acceptance or rejection by the heads of their Places of Assignment noted that the technical hitches recently observed on the NASIMS Portal www.nasims.gov.ng have however interfered with the Physical verification schedule across the Federation.
He also added that a new date will be communicated for the Physical verification which will take place in all the LGAs where each beneficiary has been deployed to.
3. FG Officially Flags Off Npower Batch C
Flippstack understands that the Federal Government has officially flagged off the commencement of the long-awaited Npower Batch C across the federation.
This was made known by the Minister for Humanitarian Affairs, Disaster Management and Social Development, Sadiya Umar Farouk, who disclosed that 510,000 beneficiaries have made the final list of the successful beneficiaries of the 2020/2021 Batch C Stream 1 N-power Programme.
Speaking during the flag-off of the N-power Batch C Stream 1 in Abuja, Monday, the Minister stated that "under Batch C Stream 1, a total of 450,000 beneficiaries have been selected to benefit under the Graduate component, while 60,000 beneficiaries will be Non-Graduate beneficiaries".
Farouk also made it known that "Batch C is divided into 2 streams: Stream C1 for 510,000 beneficiaries and stream C2 for 490,000 beneficiaries which are to be flagged off at a later date.".
That's all for the Npower latest news for today Thursday 2nd September 2021, make sure to share this article and always come back from time to time for more Npower latest news.