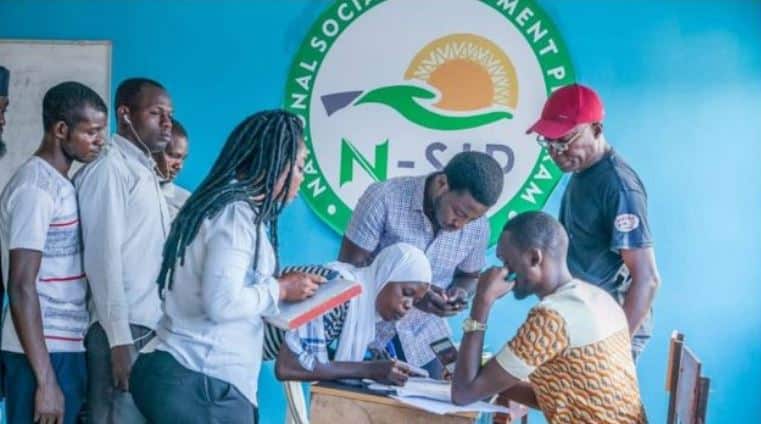 Newsone Npower news update today shows that the National Social Investment Management System (NASIMS), the central management platform for the administration and coordination of Social Investment Programmes under the Federal Ministry of Humanitari an Affairs, Disaster Management and Social Development, has finally revealed how to solve issue of "no payment data available
" faced by
Npower beneficiaries
.
This online news platform understands that Nasims made this known in a post on its official Facebook page.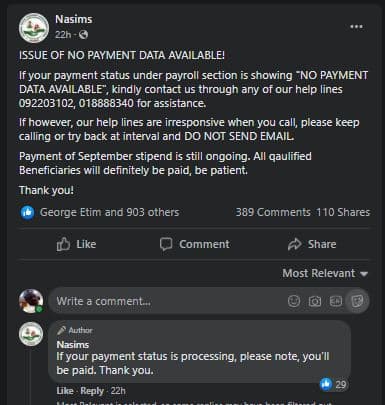 The statement titled: "ISSUE OF NO PAYMENT DATA AVAILABLE", reads as thus; "If your payment status under payroll section is showing "NO PAYMENT DATA AVAILABLE", kindly contact us through any of our help lines 092203102, 018888340 for assistance.
"If however, our help lines are irresponsive when you call, please keep calling or try back at interval and DO NOT SEND EMAIL.
"Payment of September stipend is still ongoing. All qaulified Beneficiaries will definitely be paid, be patient.
"If your payment status is processing, please note, you'll be paid. Thank you."