Jandor Campaign DG Resigns Days to Lagos Governorship Election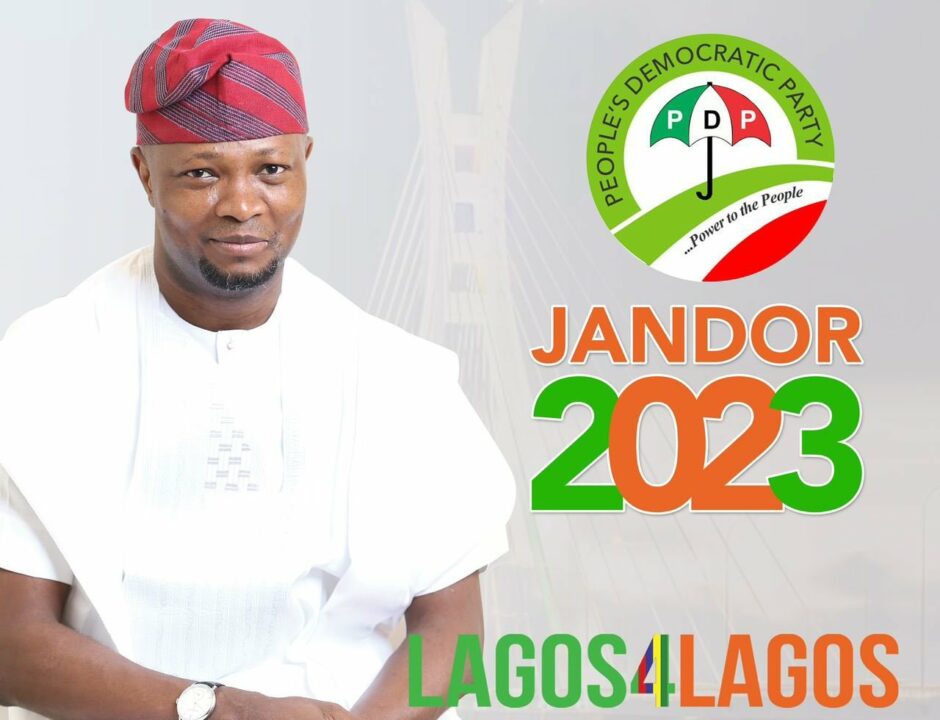 Jandor Campaign DG  has resigned from his position days before the Lagos Governorship Election.
Newsone reports that the Director General of The Jandor for Governor Campaign Council, Seye O'Dairo, has resigned from his poison days to the Lgos governorship election.
This online news platform understands that Jandor Campaign DG resigned from his position in a letter dated 15th March 2023 titled: "RESIGNATION LETTER AS THE DIRECTOR GENERAL OF THE LAGOS STATE GUBERNATORIAL CAMPAIGN COUNCIL (JANDOR4GOVERNOR 2023)" which was signed by him.
In the letter, the Jandor Campaign DG said: "Please accept this as my formal resignation letter as the Director General of The Jandor for Governor Campaign Council.
"I have diligently worked tirelessly day and night since the inauguration of the campaign council.
"I appreciate the time and opportunity to have worked with you and the entire campaign team but I have to formally take my leave now and I hope this decision meets you well.
" I wish you all the best in your endeavours.
"Thanks and God bless," the letter read.
Newsone reports that Gbadebo Rhodes-Vivour, the Lagos Labour Party Governorship Candidate, and Jandor of the Peoples Democratic Party (PDP) are the main contenders in the 2023 Lagos election who are hoping to unseat Governor Babajide Sanwo-Olu of the ruling All Progressives Congress (APC), as the governor of Lagos State, a post-Sanwo-Olu has held for four years.
Meanwhile, Newsone Nigeria reports that the resignation of  Jandor Campaign DG is coming three days before the governorship and state assembly elections in Nigeria.  On March 8, 2023, the Independent National Electoral Commission (INEC), Nigeria's electoral umpire, postponed the governorship and state assembly elections till March 18.
The 2023 Governorship Election and the State Assembly election were previously scheduled to hold on March 11, but INEC, citing a logistics crisis stemming from BVAS configuration and transportation, said the election could not hold again as scheduled following a meeting of its executives on Wednesday evening.
"The elections were postponed to allow one more week for preparations," an official familiar with the meeting told Peoples Gazette by telephone on Wednesday night. "We should be able to get everything in order before March 18."