Governorship Election 2023 live updates and results from 28 states in Nigeria.
Newsone reports that the 2023 Governorship and State Houses of Assembly Elections holds across Nigeria, West African State today, Saturday, 18 March 2023. The Governorship election is taking place in 28 States across the nation with just a few incumbent Governors seeking re-election while most of the States will be electing new Chief Executive Officers.
This online news platform understands that apart from the 2023 governorship election, thousands of candidates are competing for 993 State House of Assembly seats. This data is according to statistics by the Independent National Electoral Commission (INEC), Nigeria's electoral umpire.
The 28 states where governorship elections will hold on March 18, 2023, in alphabetical order, are Abia, Adamawa, Akwa Ibom, Bauchi, Benue, Borno, Cross River, Delta, Ebonyi, Enugu, Gombe, Jigawa, Kaduna, Kano, Katsina, Kebbi, Kwara, Lagos, Nasarawa, Niger, Ogun, Oyo, Plateau, Rivers, Sokoto, Taraba, Yobe, Zamfara.
Newsoe Nigeria reports that the electoral umpire deployed the Bimodal Voter Accreditation System and its Result Viewing Portal (IReV) for Nigeria Election 2023. The BVAS and IReV are new technologies introduced by the electoral body for the accreditation and electronic transmission of votes for this year's polls.
INEC has again said the technologies will be deployed for the March 18 polls, saying the glitches recorded at the presidential and National Assembly polls weeks ago have been addressed.
However, opposition political parties such as the Peoples Democratic Party (PDP) and the Labour Party (LP) are skeptical of the process. The opposition parties have also condemned the Presidential election which produced a former Lagos State governor, Bola Tinubu, who was the candidate of the ruling All Progressives Congress (APC) as the President-Elect. The PDP and the LP argued that INEC failed to electronically transmit results from the over 170,000 polling units to the IReV portal as prescribed by Section 60 of the Electoral Act 2022.ct 2022.
Stick to Newsone Nigeria for live updates as Nigerians vote for governors and members of the State House of Assembly. Kindly keep refreshing the page to get all the latest updates.
---
12:55 PM: Live reports from Anambra state: Live Updates from South East. (1) Time: 12:55 pm State: Anambra State Senatorial District: Anambra North LGA: Onitsha South Ward: 12 Unit: 003, 019, 020 & 021 Accreditation and voting ongoing.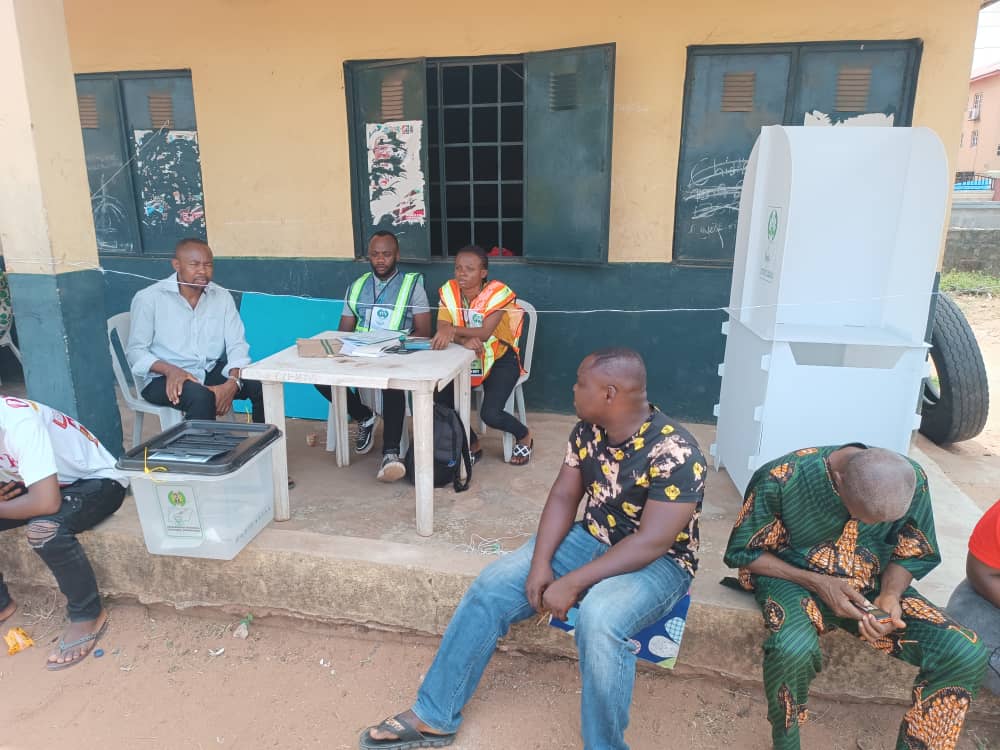 12:54 PM: Live reports from Imo state:  Live Updates from South East. Time: 12:54 pm State: Imo State Senatorial District: Imo East LGA: Owerri West Ward: Ihiagwa PU: 022 Voting has commenced at this PU.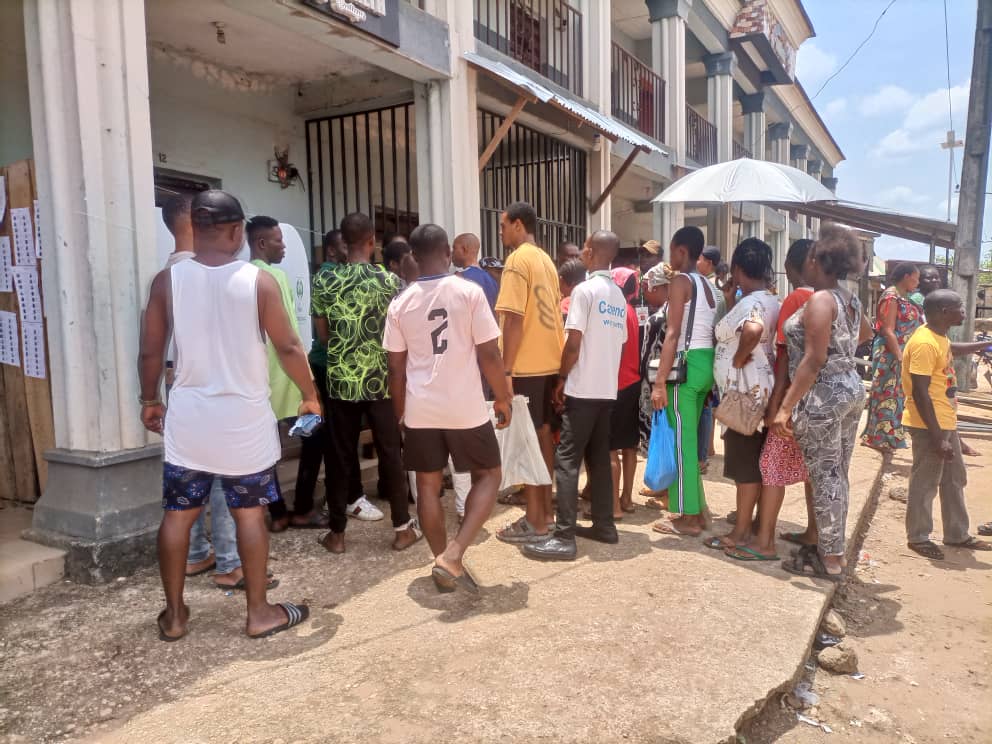 12:33 PM: Live reports from Kaduna state: Live Updates from North West: TIME: 12:33 PM STATE: Kaduna LGA: Zaria WARD: Tundun Wada POLLING UNIT: 034, NUHU ROAD/HAJIYA FATIMA Voting is still ongoing without disruption.
11:37 AM: Live reports from Sokoto state: Live Updates from North West In Sarkin Zamfara Ward B, Sokoto South LGA, Sokoto State, 36 votes have been recorded so far, and counting still continues. Voting will commence immediately.