APPLY NOW: Fully Funded Scholarships in Turkey 2024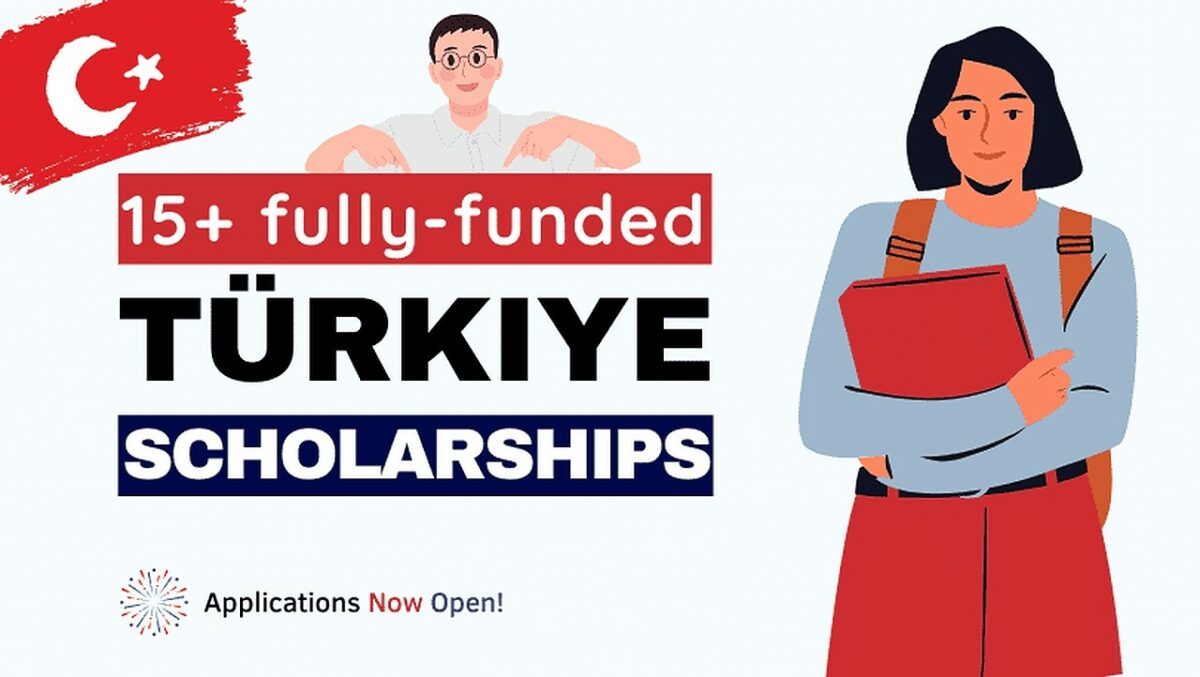 Apply now for fully funded scholarships in Turkey 2024 can be accessed below.
Newsone reports that many scholarships are awarded to students worldwide by several governmental and non-governmental organizations and institutions. There are many applications even though there aren't many scholarships available; as a result, very few applicants get the grant or scholarship.
And since we will explore the scholarships available there and highlight their advantages and disadvantages, you have come to the right place if you're interested in getting a scholarship in Turkey. For parents and kids alike, scholarships are a big help. Scholarships enable students to attend school; they are different from loans in that they are awarded to students to help with accommodation and tuition fees.
It is always advised for interested candidates to confirm they meet the standards to prevent exclusion or disappointment. To find out more about the scholarships offered in Turkey, read the article.
With a scholarship, a student is less likely to drop out of school early and can take advantage of opportunities to expand their academic horizons through study abroad or internships.
Scholarships have long been available in Turkey to domestic students, international students, and researchers from throughout the globe. Turkey's higher education scholarship programs were renamed "Türkiye Scholarships" in 2012, and the Presidency for Turks Abroad and Related Communities was assigned the responsibility of overseeing the studies (YTB).
The General Directorate of Migration Management, YK, Yurt-Kur, the Ministry of Foreign Affairs, and other relevant institutions collaborate to carry out Türkiye Scholarships. Turkey Scholarships is considered the most extensive scholarship program globally, offering access to academic and cultural programs, health insurance, housing, Turkish language instruction, university and department placement, monthly scholarships, university tuition, housing allowance, and plane tickets.
Further Details
Thanks to Turkey Scholarships, international students can study and get scholarships at renowned Turkish universities. Unlike student loans, scholarships do not need to be returned.
Thousands of sponsors award hundreds of thousands of scholarships and fellowships annually. Usually, only students who meet certain requirements—like academic proficiency, athletic skill, or creative talent—are given scholarships and fellowships.
Scholarships Available in Turkey
Yasar University, Turkey, International Relations and Programs Office Scholarships
University of Yasar in Turkey is situated next to the Aegean Sea. Yasar University offers seven undergraduate faculties with a total of twenty-five academic programs. The University offers seven undergraduate faculties with a total of twenty-five educational programs. Yasar University offers seven undergraduate faculties with a total of twenty-five academic programs. Yasar University offers seven undergraduate faculties with a total of twenty-five academic programs.
In addition, Yasar University offers seven undergraduate faculties with a total of twenty-five educational programs. The university's English teaching faculty offers both undergraduate and graduate degrees. It offers an exciting opportunity for both domestic and international students looking for a fulfilling academic experience—a prestigious university dedicated to reshaping and rethinking the future.
Why Choose Yasar University?
Yasar University aims to produce contemporary, creative individuals who possess the ability to critically analyze, question, and compare in addition to the social responsibility to address matters that could be valuable.
Also, students at the institution have access to state-of-the-art resources and can work with experienced, international faculty members. It creates long-lasting value and enriches society by nurturing innovative thinkers who will shape the future through the provision of top-notch instruction and research.
Besides that, the International Relations and Programs Office at Yasar University is offering scholarships for the academic year to students who have previously shown academic distinction.
Scholarship Information
Yasar University Department: NA
University or Organization College-level coursework
Up to 100% as an award
Online Access
Nationality: International
Benefit
Yasar University will reimburse students for up to 100%, 50%, and 25% of their tuition so they can complete their studies in Turkey.
Acceptability
Every nationality is accepted.
Also, any subject that the university offers qualifies for the award.
Eligibility requirements
To be eligible, candidates need to meet all of the standards listed below:
The candidate needs to be enrolled in the undergraduate program of their choice at Yasar University.
Also, students from abroad must apply.
How to Apply for Scholarships in Turkey 2024
Candidates must use the University's official application platform to apply. In this way, all eligible students receive consideration.
Supporting Documents
Students are required to provide recommendation letters, transcripts from all previous institutions attended, and other relevant documentation in addition to a copy of their passport. To get admitted, candidates must have a previous degree certificate with the required grades.
Language Prerequisite
The Bachelor's English Proficiency Test (FLAT) is a requirement for admission to English-language bachelor's and master's degree programs. A minimum score of 65 out of 100 is necessary for direct admission to the program's first year. Students who do poorly in these programs will have to take a year of English preparation before they can become faculty members.
An exemption from the English Preparation Year may also be obtained by taking the equivalent English Language Tests listed below, provided they have passing scores:
Fully Funded Scholarships in Turkey 2024