APPLY Now: Qatar Airways Recruitment 2022, Careers & Job Vacancies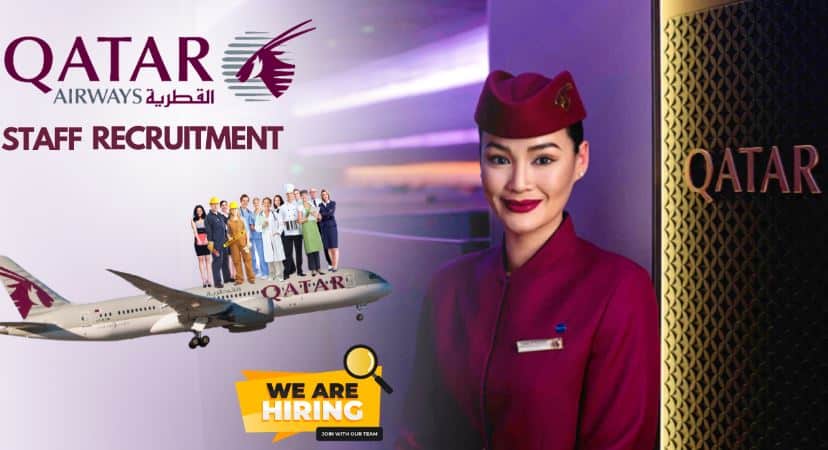 Qatar Airways Recruitment 2022 is open for job seekers below.
Newsone reports that Qatar Airways Jobs Recruitment are available till positions are filled on Qatar Airways Career Vacancy Portal. About the Airways: we are proud to be one of the youngest global airlines to serve all six continents, and thanks to our customers' response to our offerings, we are also the world's fastest-growing airline.
Latest Qatar Airways Recruitment 2022 Position
1.) Reservation and Ticketing Agent
Job Id: 169500
Location: Lagos
Category: Corporate & Commercial
Duties and Responsibilities
– Make and confirming reservations for passengers, selling tickets for the airlines.
– Serve customers professionally through telephone or in person in order to achieve customer satisfaction, generate revenue, and take all possible measures to avoid loss of revenue.
– Assist passengers requiring special assistance to board or depart.
Deadline: 19th September, 2022.
Click Here To View Details
OLDER QATAR AIRWAYS RECRUITMENT:



1.)Human Resources Manager – Western Africa
Job ID: 2200002S
Location: Lagos, Nigeria
Category: Corporate & Commercial
Click Here To View Details
2.) Senior Airport Services Agent
Location: Lagos
Click Here To View Details
3.)  Airport Services Duty Supervisor
Location: Lagos
Click Here To View Details
4.) Airport Services Duty Officer
Location: Lagos
Click Here To View Details
5.) Regional Airport Services Manager – West Africa
Job Id: 21000040
Location: Lagos
Category: Cargo & Airport Operations
Click Here To View Details
6.) Airport Services Duty Officer
Location: Abuja
Click Here To View Details
7.) Airport Services Manager
Location: Abuja
Click Here To View Details
8.) Senior Reservations and Ticketing Agent – Customer Experience
Location: Lagos
Click Here To View Details
9.) Airport Services Agent
Location: Lagos
Click Here To View Details
How to Apply for Qatar Airways Recruitment 2022
To Apply, follow the click here to view details link below each position