Father of Mummy Calm Down Boy Arrested By The Police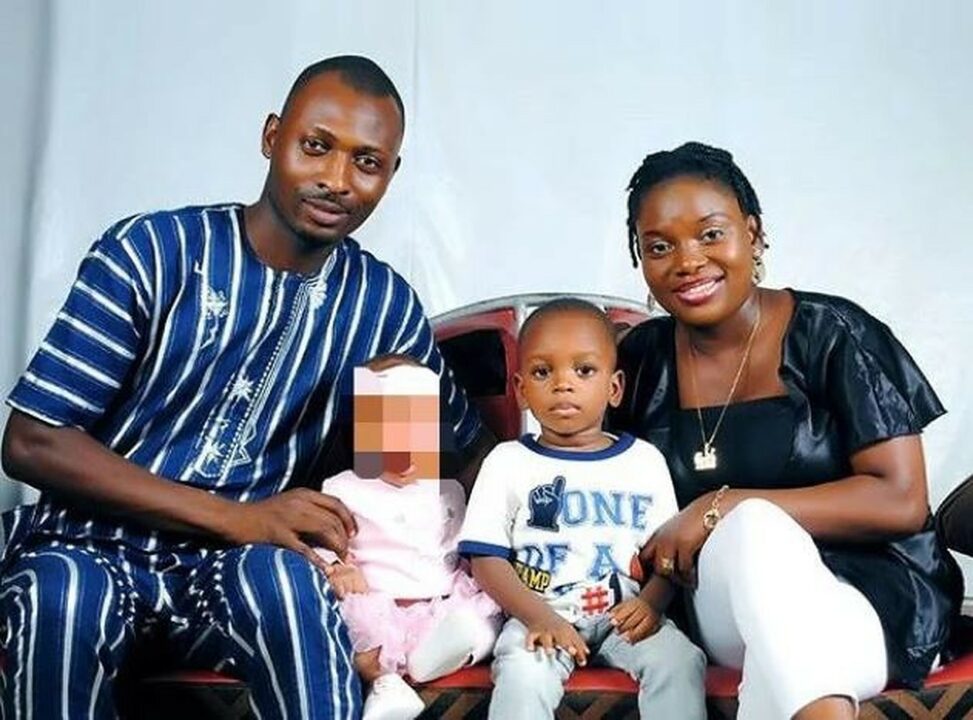 The father of mummy calm down boy has been arrested by the police.
Newsone reports that the Edo State Police Command has confirmed the arrest of the husband of Mrs Toluige Olokoobi, mother of "mummy calm down" boy, days after news broke that she committed suicide.
This online news platfrom recalls that Oreofeoluwa Lawal-Babalola popularly known as Mummy Calm Down Boy, started trending again on Wednesday, November 8, 2023, after reports emerged that his mother committed suicide.
In a post published on the micro-blogging site, the Twitter user, Samuel claimed that the mother of the viral "Mummy Calm Down Boy" ended her life without confiding in anyone about her struggles. This heartbreaking incident occurred in Benin, Edo State, Nigeria.
"The woman featured in the viral 'Mummy Calm down' video has sadly taken her own life here in Benin. She chose to suffer in silence, leaving behind three children for her husband, including the well-known 'Mummy Calm down boy," Samuel wrote on the X messaging app.
The woman in the viral Mummy Calm down Video has just committed suicide here in Benin.

She refused to speak to anyone about her problems.
She left 3 kids for her husband including the popular Mummy Calm down boy. @AishaYesufu @AfamDeluxo @bod_republic @DavidHundeyin @chude__

— Samuel (@sammydo214) November 7, 2023
One of the residents of the area also confirmed her death saying the deceased committed suicide in front of her one-year-old son. She added that the deceased worked as a medicine distributor while her husband worked as a taxi driver and car dealer.
Days after the sad news, the spokesperson of the Edo State Police Command, Chidi Nwabuzor, told BBC Pidgin on Thursday that the deceased's husband has been arrested and detained for questioning.
"He came home from the market when he saw his wife hanging with rope on her neck,
"He alerted the neighbours who followed him to the hospital where she was confirmed dead," Nwabuzor stated.
The police spokesperson added that her body was deposited at the mortuary.
"He's still with the police and will soon be transferred to the State CID for further investigation," the spokesman concluded.
Meanwhile, Newsone Nigeria reports that the late Olokoobi and her son, Oreofeoluwa Lawal-Babalola, caught the attention of Lagos State Governor, Babajide Sanwo-Olu after the boy's video begging his mum, saying "mummy be calming down" went viral in 2020. The boy alongside his family met with the governor, who hailed his courage and composure.