First 2023 Kogi Governorship Election Result Emerges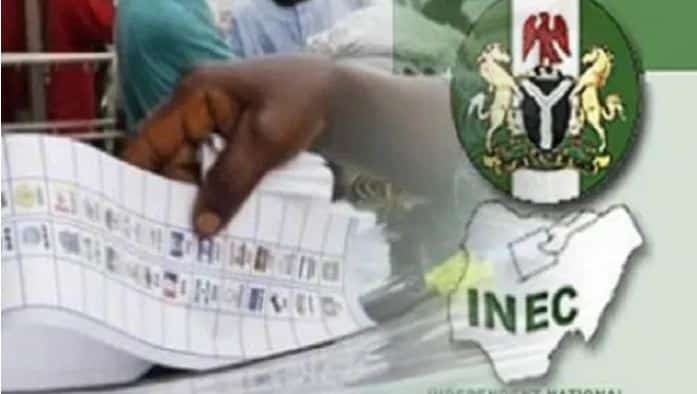 The first 2023 Kogi Governorship Election Result has emerged.
Newsone reports that the Kogi Governorship Election 2023 is taking place in twenty-one (21) Local Government Areas (LGAs). The winning candidates must have the highest number of votes and at least 25 percent of the votes in at least 14 of the 21 local government areas (LGAs) of the state, the minimum requirement to be declared winner of the election according to Section 179 of the Nigerian constitution.
The Independent National Electoral Commission (INEC), Nigeria's electoral umpire, put the number of registered voters for the election at 1.8 million. The voters will pick one out of 18 candidates seeking to succeed Governor Yahaya Bello as the governor of Kogi State in North-central Nigeria.
This online news platform understands that the governorship election in Kogi is usually between candidates from the majority Igala ethnic group in Kogi East Senatorial District and their opponents from the two other senatorial districts. The Ebira ethnic group, the second largest ethnic group in the state, are mainly in Kogi Central District while the Okun Yoruba constitute the largest group in Kogi West. The contest is no different in this election.
Newsone Nigeria is on the ground to give you live updates from the election.
REFRESH THIS PAGE ALWAYS FOR THE LATEST Kogi 2023 Governorship Election Live Updates
---
Live reports from Kogi state, northcentral Nigeria.
2: 40 pm: PU 023, General Hospital Bus Stop , RA 05, Ugwolawo, Ofu LGA, Kogi state. Voting, sorting, and counting concluded.
APC – 09
SDP – 57.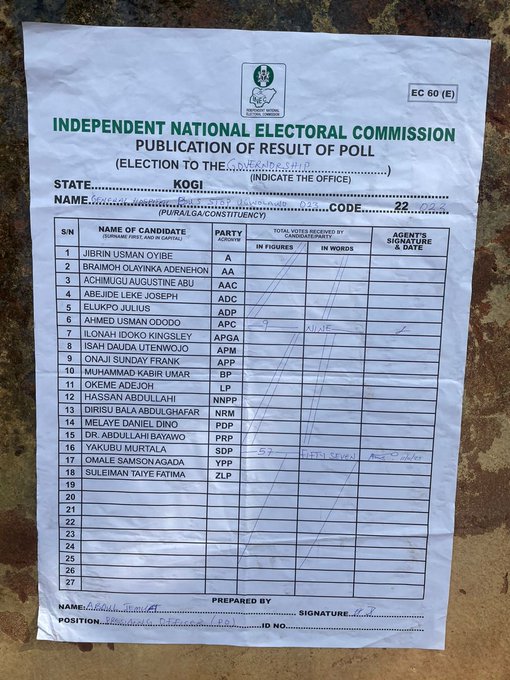 Kogi results
PU:017, Fadama III Hall Ayede-Sheme, Bassa LGA, Kogi state
APC – 39
PDP – 51
SDP – 62
LP – 0
Open space beside Sa'ad Cut GRA, Lokoja LGA
APC – 44
PDP – 13
SDP – 33
Polling Unit 069, Crowder 2, Open Place in Ward 01, Lokoja LGA.
AA – 1
ADC – 3
APC – 38
PDP – 15
SDP – 23.
Dino Melaye wins polling unit
Dino Melaye, the governorship candidate of the Peoples Democratic Party, PDP, in Kogi State has been declared the winner of his polling unit.
However, the polling unit recorded a low voter turnout. 252 voters were accredited out of the 819 that registered.
Melaye: 210
Ahmed Ododo (APC): 22
Leke Abejide (ADC): 7
The National Rescue Movement, People's Redemption Party, African Democratic Party and Social Democratic Party got 1, 2, 1 and 1 votes, respectively.